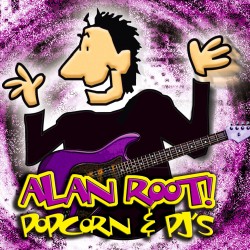 More Details ›
Alan Root's Popcorn and PJ's CD Download
Music for Tweens
POPCORN AND PJ'S
is the first project Alan did all by himself, although it was not his first offering by a long shot. Two records done for STARSONG, a prominent label out of Houston TX, and two more for WORD records made it around the world. But in POPCORN AND PJ'S, Alan wrote and produced without a label looking over his shoulder, and the freedom and creativity shows.
Titles on this album include:
Jesus Loves Me
Popcorn and PJs
Sunday Morning
No Bananas
I Love to Tell the Story
Children Go Where I Send Thee
Pharaoh Pharaoh
Left Leg
Popcorn and PJ's includes 10 tunes in all, and each will survive the test of being played over and over and over, which is what kids do with CD's they like. Better get one like this that you'll like too!
Click here
for song details and an audio sample.
Delivery of your mp3's will be via a secure download link sent by e-mail shortly after purchase. Links expire 7 days after purchase.
---
Related Products