Categories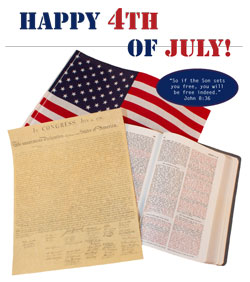 More Details ›
Childrens Church Stuff 4th of July Extreme Party Plan (Download)
Happy 4th of July Party !!!
Don't let this important holiday slip by without a special tribute. Our founding fathers had God as the central focus when establishing our country, let's instill that in our children.
This Party Plan has it all -- Bible lesson, activities, snack ideas, games, HISTORY tidbit, drama, craft, pre-service activity and more!
Also Included: A preschool adaptation so it is good for your whole department!
Click here
for a list of what is included in this party plan.
Delivery of your party plan will be via a secure download link sent by e-mail shortly after purchase. Links expire 7 days from date of purchase.
---
Related Products