Kidmin Talk #001 - August 23, 2011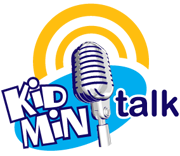 Duration: 00:40:17
Download MP3
Introducing Kidmin Talk
Welcome to the first edition of Kidmin Talk.
You'll hear how I saved a dog! Plus an idea on how to manage all the great ideas you get in K! Magazine and Children's Ministry Magazine.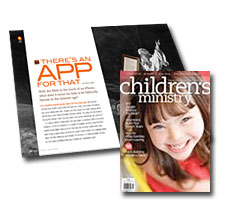 I discuss Henry Zonio's recent article, "There's an App for That," featured in CM Mag.
I also explore conversation around the article, "Memo From CP: No More Child Care" here on Kidology.
As mentioned at the end of the show, in the Classic Kidology Handbook, published in 1996, I presented "The Kidology ABC's" - key kidmin words that summarized the world of children's ministry.
(The Kidology Handbook was updated and expanded in 2007 and is available on CD-ROM and DOWNLOAD.)
In the next episode I'll be giving away a prize to the person who either guesses or provides my Kidmin Talk Key Word starting with the letter "A" - the word that I want to talk about on the show. It MAY be the word I published back then - or I may update it for today, OR I may like your suggestion!
So... post your suggestion in the comments box below, or tweet it to @KidminTalk and you just might be a winner of a Kidmin Talk Give-Away announced on the next show!