Kidmin Talk #007 - November 1, 2011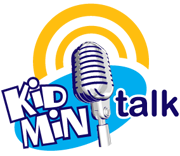 Duration: 00:36:55
Download MP3
The Kidology Coaches Talk Encouragement
Welcome to the seventh episode of Kidmin Talk, the webcast show hosted by Karl Bastian, the Kidologist. Listen here on Kidology or subscribe via iTunes to listen on-the-go with your iPhone, iPod, iPad, or other mobile device.
SPONSOR: This episode is sponsored by Kidology Online Training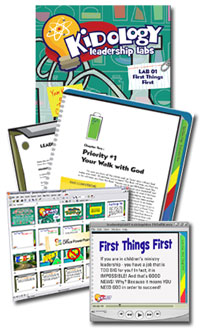 SPECIAL COACHING DEAL CONTINUES! It's so amazing, so incredible, so hot a deal, the only way to discover it is to listen to the show! But only a few spots remain! Don't hesitate; listen so YOU can take advantage of this FANTASMATICAL DEAL! (Hint: it's FREE!) THIS WEEK ONLY!
GUESTS & MENTIONED ON THE SHOW TODAY:
ABC's of KIDOLOGY: The Letter "E" = Equip and Encourage
Part 2: Encouraging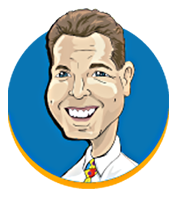 KARL's MAIN POINTS
Get Away from Ministry Regularly
Don't make your ministry your identity
God isn't impressed with your ministry
Learn that you aren't as important as you think :)
Disconnect when you are overwhelmed to gain perspective
TODD's MAIN POINTS
Put God and Family First to remain encouraged
Get Away; Take Time Off
Don't Over Value Your Role, It's God's Ministry
Only YOUR Kids are yours, the rest are God's
Save encouraging notes to re-read
BARNEY'S MAIN POINTS
Identify what encourages you, and fight for it.
Look for results, they are encouraging
Encouraging Others:

Appreciate People
Recognize Effort
Affirmation (most kidmins are under affirmed)
Don't Miss: PART 1: Equipping with the Kidology Coaches

KIDMIN WINNER! Our winner this week is still Twitter follower @letthemcome1014! The owner of this account wins a free download of The Kids Church Cookbook: Part 2 for also guessing "Environment" in addition to the correct answer! (Contact @KidminTalk via DM with your e-mail address please!)
WANT TO BE A WINNER? Submit your guess or suggestion for next week's Kidmin Talk Key Word for the letter "F" - by E-mail, Forum, or Twitter.
Earn extra chances to win by promoting @KidminTalk via Twitter! If I see you promote the show, I just might send you a prize! It's been done before already!

NAME DROPPING: Did you get your name dropped on the show? Comment below!
If I drop your name on the show and you post to the comments below before the next show, you will win a super duper random Kidology prize! Want to increase the chances of Karl "dropping your name?" Interact with the show by E-mail, Forum, Twitter or the comments below! Let Karl know you are listening!
MUSIC ON THE SHOW:
Bumper music by Rob Biagi Music available on Kidology! Booking info at RobBiagi.com
Parody music from Creative Ministry Solutions (Used with permission)
CONNECTING w/ KIDMIN TALK: