Kidmin Talk #006 - October 25, 2011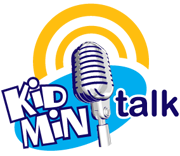 Duration: 00:33:50
Download MP3
The Kidology Coaches Talk Equipping
Welcome to the sixth episode of Kidmin Talk, the webcast show hosted by Karl Bastian, the Kidologist. Listen here on Kidology or subscribe via iTunes to listen on-the-go with your iPhone, iPod, iPad, or other mobile device.
SPONSOR: This episode is sponsored by Kidology Coaching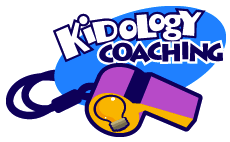 SPECIAL COACHING DEAL! It's so amazing, so incredible, so hot a deal, the only way to discover it is to listen to the show! Don't hesitate; listen so YOU can take advantage of this FANTASMATICAL DEAL! (Hint: it's FREE!) ONE WEEK ONLY!
MENTIONED:
ABC's of KIDOLOGY: The Letter "E" = Equip and Encourage
Part 1: Equipping (Next Week: Encouraging)
Barney talked about the importance of formal training and what coaching looks like
Todd talked about how to develop a volunteer network and reading
FIVE STEPS to STARTING A VOLUNTEER NETWORK
Form a Facebook Group
Write a Letter to Senior Pastors in the Area to Introduce it
Start Building a List of all the Volunteers in the Group

Post things that will Equip and Encourage the Group
Notes for conferences, MP3's etc., links, articles

Plan In-Person Meetings
Get Resource Providers to Host, Help, and Provide Hand-Outs!

KIDMIN WINNER! Our winner this week is Twitter follower @letthemcome1014! The owner of this account wins a free download of The Kids Church Cookbook: Part 2 for also guessing "Environment" in addition to the correct answer! (Contact @KidminTalk via DM with your e-mail address please!)
NOTE: Next week is Part 2 of "E" (Encourage). After that, we'll just taking on the letter "F" -- you can start guessing now! What Kidmin Talk Key Word do YOU think I'll use (or do YOU SUGGEST!?) for the letter "F"?

WANT TO BE A WINNER? Submit your guess or suggestion for next week's Kidmin Talk Key Word for the letter "E" - by E-mail, Forum, or Twitter. Earn extra chances to win by promoting @KidminTalk via Twitter!

NAME DROPPING: Did you get your name dropped on the show? Comment below!
If I drop your name on the show and you post to the comments below before the next show, you will win a super duper random Kidology prize! Want to increase the chances of Karl "dropping your name?" Interact with the show by E-mail, Forum, Twitter or the comments below! Let Karl know you are listening!
MUSIC ON THE SHOW:
Bumper music by Rob Biagi Music available on Kidology! Booking info at RobBiagi.com
Parody music from Creative Ministry Solutions (Used with permission)
CONNECTING w/ KIDMIN TALK: