Kidmin Talk #127 - February 11th, 2020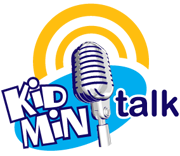 Duration: 00:23:15
Download MP3
Secret to Effective Event Planning
Welcome to the 127th episode of Kidmin Talk.
WATCH NOW!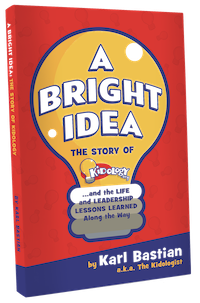 TODAY'S SHOW SPONSORED BY: A Bright Idea!
Kidology is celebrating 25 years! For any donation of at least $25 Karl will be sending a copy of his new book in January as well as making a donation to some of his favorite ministries that share his passion for reaching and teaching kids. Thanks for your support! It is very much appreciated!
SHOW NOTES:

Events You Can Bring In:
theamazingchemistryshow.com
kidzblitz.com
CONNECTING WITH KARL:
E-mail: karl @ kidmintalk.com (put it together, broken here to fight spam bots)
Twitter: @Kidologist or @KidminTalk

Discuss this show in the Kidology Facebook Group
Friend Karl at Facebook.com/karl.bastian