The NO RULES Game
Membership Level› Guest
Author/Source: Karl Bastian
Topic: Commandments
A game that demonstrates WHY God gave us commandments.
Why did God give us commandments and rules? Was it to spoil our fun? Rather than merely explain it, have your kids experience it!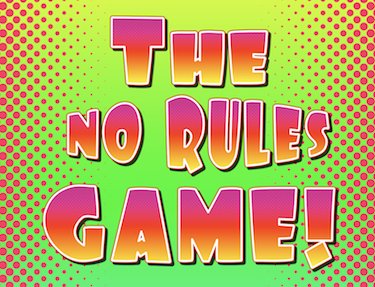 Play the NO RULES GAME!

Randomly divide the kids up. Put out a bunch of game stuff. Blow the whistle say "GO!" As the kids start to try and play with the stuff, start awarding points AND penalties and declare a winner and loser. See how the kids respond.

They won't like a game with no rules where it is unclear how to be a winner!
Finally stop the game and explain that's WHY God gave us commandments.
A life lived without rules leads to chaos. We need rules in order to win in life!
WATCH THE GAME IN ACTION: