Categories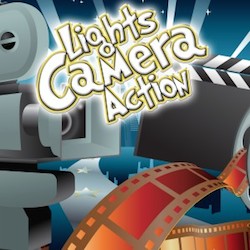 More Details ›
EKG Lights Camera Action Curriculum Download
Lights Camera Action
is a 6-week series that deals with the need to follow our true Director "Jesus" every day in this world filled with reality TV.
Imagine if every moment of your life was on camera. Kids will learn the importance of giving your best performance in life as they live for God. In the same way an actor needs to know his lines and do what the director says, we need to know God's Word and follow our director "Jesus" everyday.
Click here
for a sample lesson and video.
Delivery of your product will be via a secure download link sent by e-mail shortly after purchase. Links expire 7 days after purchase.
---
Related Products