Categories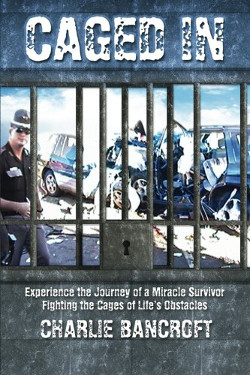 More Details ›
Caged In by Charlie Bancroft
An inspirational account of a real life miracle
Experience the journey of a miracle survivor fighting the cages of life's obstacles in this inspirational book.
Charlie Bancroft chronicles his resilient journey of surviving a near fatal catastrophe that happened in November of 2007. Charlie's story is a miracle story, but it's also a human story where you will feel the emotions and experience Charlie's humanity as he struggles with doubts and faith, trying to understand God's ways.
You'll rejoice in the triumphs, feel the disappointments, laugh, cry and see yourself often in this story. However, you will come out on the other side of Charlie's journey inspired, encouraged, strengthened, emboldened and challenged. In the end, your faith and resolve will be rejuvenated.
Click here
to view the Table of Contents, Preface, and What Others Are Saying.
Delivery of your Book will be via a secure download link sent by e-mail shortly after purchase. Links expire 7 days after purchase.
---
Related Products