Categories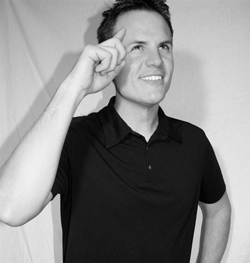 Laflin's Colorful Mind Reading Downloadable Video
From David and Teesha Laflin
Ever wonder, "How did they do that?!?" This downloadable video gives you the full explanation for how this trick is done.

In the Colorful Mind Reading Video, a volunteer chooses any one of eight colors and places it behind your back in your hand. With the crayon still behind your back, you are able to tell exactly which color has been selected. This Gospel lesson is based on Philippians 4:8 – we should focus our minds on what is truly important.

Delivery of your video will be via a secure download link sent by e-mail shortly after purchase. Links expire 7 days after purchase.
---
Related Products