Kidmin Talk #046 - December 11th, 2012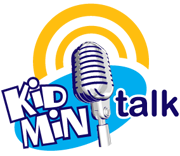 Duration: 00:27:20
Download MP3
The Main Dish
Welcome to the fourty-sixth episode of Kidmin Talk, the webcast show hosted by Karl Bastian, the Kidologist. Listen here on Kidology or subscribe via iTunes to listen on-the-go with your iPhone, iPod, iPad, or other mobile device.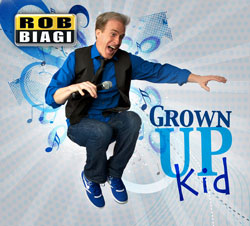 SPONSOR: This episode is sponsored by Rob Biagi
FEATURED MUSIC: ROB BIAGI's NEW Album: Grown Up Kid!
MENTIONED ON THE SHOW TODAY:
SHOW NOTES:
The "Beef" in our ministry is the Bible... how much Bible is in your ministry? Or is it missing?
If the Bible is to be kids map, guide, owner's manual, guide for life... and not our programs or us... we need to equip them to use it.
Start with the Bible ourselves in our own preparation, not with the curriculum.
READ
REFLECT
REDUCE
RESTATE
Everything else is appetizer, side dishes, dessert to suppor the Main Dish.
S.P.A.C.E. Method for Studying a Chapter. Read a chapter of Scripture and look for:
S: Sin to Stop
P: Promise to Clamin
A: Attitude to Adjust
C: Command to Obey
E: Example to Learn From
C.A.D. V.A.D. = Chapter A Day / Verse A Day
Get a journal, read one chapter a day, and choose only one verse from that chapter to underline and write in your journal. Perhaps memorize and write about it as well.
TODAY'S WINNERS!
Laura Warner, Travis Duke, Linda Bach, Rebecca Haapanen and Deborah Cuellar. YOU can win just by shopping on Kidology in December and even WIN AN APPLE iPAD MINI!
WANT TO BE A WINNER? Participate in the Forum Discussion (this show linked below) or contribute to the show by E-mail or Twitter.
Earn extra chances to win by promoting @KidminTalk via Twitter! If I see you promote the show, I just might send you a prize! It's been done before already!
MUSIC ON THE SHOW:
This week featured Grown Up Kid! from Rob Biagi
Bumper music on Kidmin Talk also by Rob Biagi Music available on Kidology! Booking info at RobBiagi.com
CONNECTING w/ KIDMIN TALK: