Kidmin Talk #027 - April 17, 2012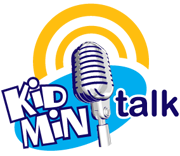 Duration: 00:34:04
Download MP3
Home Court Advantage
Welcome to Kidmin Talk, the webcast show hosted by Karl Bastian, the Kidologist. Listen here on Kidology or subscribe via iTunes to listen on-the-go!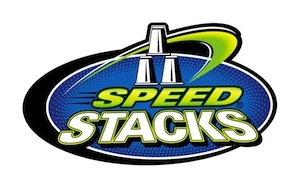 SPONSOR: This episode is sponsored by Speed Stacks
MENTIONED ON THE SHOW TODAY:
YouTube Videos featuring Karl and Speed Stacks:
Karl vs. Emily Fox, World Champion Sport Stacker:
Karl vs. Chicago Bear Tommie Harris:
Karl, and nephew and niece demonstrating BattleStack: (a retired product)
ABC's of KIDOLOGY: The Letter "V" = VISITATION
Visitation - getting in the homes of kids, is the best way to get to know the kids in your ministry. A child bedroom is a laboratory of a child's interests. If you want to understand a child, visit their bedroom - it is a diorama of their of their heart.
Ways to get into a kids home:
[Deleted, only mentioned on the show!] LOL
Visitation Prize! You visit the winner of a contest!
Birthdays
Sick, Injured, Special Needs
Video Taping... (explained on the show)
Make the most of unexpected opportunities
Guidelines:
Have parent's permission.
Keep doors ope.
Don't be nosey.
Don't overstay welcome!
What to do while there:
Ask to see their room.
Be observant.
Ask questions.
Talk about what they have.
PLAY with them!
Disciple them.
THE RESULTS If you get into the homes of the kids you minister to, then you are truly engaging in effective relational ministry. It will give you greater insight into the interests and needs of kids, and endear them to you so that they are more eager and ready to receive instruction from you. Ever had a really good friend who had never been to your house? Didn't think so. If you want to be their friend, you've got to get over to their house.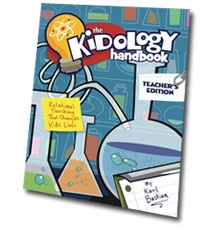 BONUS DOWNLOAD: Here is the PDF excerpt from The Kidology Handbook "Getting Into the Home" (487k). Get the FULL 143 Page Kidology Handbook on CD-ROM or Download.
KIDMIN WINNER! Our winner this week is Jackie McCallister for suggesting Vomit, while it wasn't the right answer, it made me laugh! (What Kidmin worker/leader hasn't had to deal with that Kidmin Keyword? LOL) She wins a FREE copy of The Kidology Handbook!
WANT TO BE A WINNER? Submit your guess or suggestion for next week's Kidmin Talk Key Word for the letter "W" - by E-mail, Forum, or Twitter.
Earn extra chances to win by promoting @KidminTalk via Twitter! If I see you promote the show, I just might send you a prize! It's been done before already!

NAME DROPPING: Did you get your name dropped on the show? Comment below!
If I drop your name on the show and you post to the comments below before the next show, you will win a super duper random Kidology prize! Want to increase the chances of Karl "dropping your name?" Interact with the show by E-mail, Forum, Twitter or the comments below! Let Karl know you are listening!
MUSIC ON THE SHOW: NEEDED
Bumper music by Rob Biagi Music available on Kidology! Booking info at RobBiagi.com
CONNECTING w/ KIDMIN TALK: