Children's Ministry Podcast #06 - Super CM Celebrity Interview: Don't be a Slacker!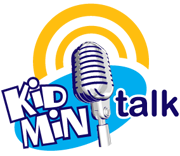 Duration: 00:18:15
Download MP3
Stacking up with Roger Washburn of Speed Stacks
Karl and Gus go cup-to-cup with Speed Stacks' Roger Washburn to learn more about the fastest growing kids sport in America. Covered by ESPN, found in over 25,000 schools & churches, and impacting some 10 million kids, what IS it about stacking cups that is causing kids everywhere to want to be "stackers?"