Kidmin Talk #075 - November 25th, 2014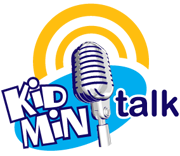 Duration: 00:22:38
Download MP3
Tips for Greeting Kids
Welcome to the seventy-fifth episode of Kidmin Talk, the webcast show hosted by Karl Bastian, the Kidologist. Listen here on Kidology or subscribe via iTunes to listen on-the-go with your iPhone, iPod, iPad, or other mobile device.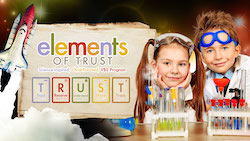 SPONSOR: This episode is sponsored by Elements of T.R.U.S.T. VBS
MENTIONED ON THE SHOW TODAY:
SHOW NOTES:
Ways for Connecting with kids as they arrive at church:
HUMOR

Funny clothes
Handshake joke (see podcast)
Fun with Name Tags
Jokes

CONNECTION

F.I.S.H.

Family (mom, dad, siblings, pets)
Interests
School
Hobbies

FUN

iPad games (Minecraft)
Pocket Magic Tricks
WANT TO BE A WINNER? Participate in the Forum Discussion (this show linked below) or contribute to the show by E-mail or Twitter.
SHARE YOUR SECRETS FOR CONNECTING WITH KIDS.
Earn extra chances to win by promoting @KidminTalk via Twitter! If I see you promote the show, I just might send you a prize! It's been done before already!
MUSIC ON THE SHOW:
Bumper music by Rob Biagi Music available on Kidology! Booking info at RobBiagi.com
This week featured NEEDED
CONNECTING w/ KIDMIN TALK: