Kidmin Talk #060 - September 12th, 2013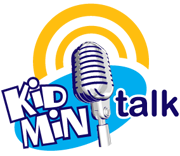 Duration: 00:46:53
Download MP3
Karl Goes to Class
Welcome to the sixth episode of Kidmin Talk, the webcast show hosted by Karl Bastian, the Kidologist. Listen here on Kidology or subscribe via iTunes to listen on-the-go with your iPhone, iPod, iPad, or other mobile device.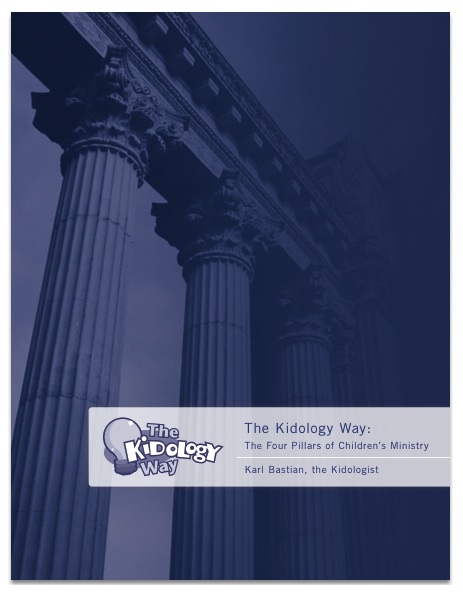 SPONSOR: This episode is sponsored by The Kidology Way: The Four Pillars of Children's Ministry
MENTIONED ON THE SHOW TODAY:
SHOW NOTES:
A Successful Children's Ministry Must Be:
Child Centered.
God loves every child and therefore we accept them and love them, just the way they are. Children who need special attention are lovingly welcomed. Our environments are kid-friendly, engaging and educational. Our volunteers strive to understand a child's perspective and strive to make the message of Christianity relevant to the life of a child. We have "fun," but it is fun with a purpose! Therefore our teaching is creative and engaging and connects with the world of kids in order to help them connect with God.
To the weak I became weak, to win the weak. I have become all things to all people so that by all possible means I might save some. 1 Corinthians 9:22
Highly Relational
We strive to be relational, not just informational. While we creatively teach important spiritual truths to our children, we understand that building relationships with children is the most effective tool. Throughout all of our programs we seek to connect children with loving adults who know and love Jesus - understanding that this will be more effective than any program, product or lesson ever will be.
As they talked and discussed these things with each other, Jesus himself came up and walked along with them; Luke 24:15
Gospel Focused
We believe that children are important and matter to God. Not only can children come to faith in Jesus Christ, but God commands adults to come to Him with the simple faith of a child. We present the Good News of salvation through Jesus often, clearly and provide opportunities for children to invite Him into their life as their Savior and Friend. If resources lack the Gospel message, we will be sure to include it, for we believe that without saving faith in Christ, no other Bible lesson truly is applicable nor has eternal consequence.
Jesus said, "Let the little children come to me, and do not hinder them, for the kingdom of heaven belongs to such as these." Matthew 19:14
Discipleship Driven
We recognize that Jesus gave one primary command when He returned to heaven: go and make disciples. However, we further recognize that making disciples ought not be something that happens haphazardly in the course of church attendance. It should be approached with intentionality and strategy and with a focus on the individual. After the Gospel is accepted, children need a solid biblical foundation laid that will enable them to grow in wisdom and knowledge and character in a manner that will last a life-time. Empowering parents and others to intentionally disciple children is a critical component of developing life long devoted followers of Jesus.
Therefore go and make disciples of all nations, baptizing them in the name of the Father and of the Son and of the Holy Spirit, and teaching them to obey everything I have commanded you. And surely I am with you always, to the very end of the age." Matthew 28:19-20
WANT TO BE A WINNER? Participate in the Forum Discussion (this show linked below) or contribute to the show by E-mail or Twitter.
Earn extra chances to win by promoting @KidminTalk via Twitter! If I see you promote the show, I just might send you a prize! It's been done before already!
MUSIC ON THE SHOW:
Bumper music by Rob Biagi Music available on Kidology! Booking info at RobBiagi.com
CONNECTING w/ KIDMIN TALK: