Kidmin Talk #031 - May 15, 2012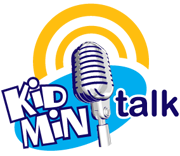 Duration: 00:31:30
Download MP3
The Art of Kidmin War: Observations from the Front Lines
Welcome to Kidmin Talk, Kidology's weekly webcast show. Listen here on Kidology or subscribe via iTunes to listen on-the-go!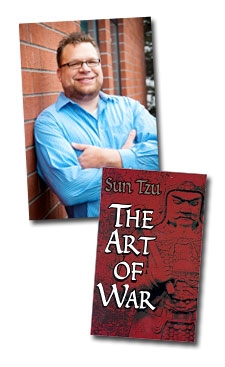 SPONSOR: This episode is sponsored by Kidology Coaching
Continuing our month of guest hosts (while Karl is off hiking at Yosemite Summit), we're excited to welcome Joel Smith, Children and Family Pastor at Lake Bible Church, located near Portland, OR.
Joel and his wife Melinda have have six children, ages nine and under. Joel has over fifteen years experience in ministry to children including being a pastor, teaching English in Russia, writing curriculum and coordinating conferences.

MENTIONED ON THE SHOW TODAY:
The Art of Kidmin War: Observations from the Front Lines
The Letter of the day is "W", which stands for "Whaaaaaat?"... or more accurately, "War" -- the Art of War
Opportunities multiply as they are seized - 1 Chronicles 4:9,10
The enemy of my enemy is my friend. – Galatians 6:10
The control of a large force is the same principle as the control of a few men: it is merely a question of dividing up their numbers. – Nehemiah 3
If you know the enemy and know yourself, you need not fear the result of a hundred battles. If you know yourself, but not the enemy, for every victory gained you will also suffer a defeat. If you know neither the enemy nor yourself, you will succumb in every battle. – Proverbs 4:23
Do not repeat the tactics which have gained you one victory, but let your methods be regulated by the infinite variety of circumstances. – Amos 4:13
INTERACT WITH THE SHOW: Interact with the show by E-mail, Forum, Twitter or the comments below! Let us know you are listening!
MUSIC ON THE SHOW:
Bumper music by Rob Biagi Music available on Kidology! Booking info at RobBiagi.com
WHO WAS THAT AT THE BEGINNING?
Wondering who the mysterious voice was at the intro? That was one of Karl's good friends, voice over professional and children's pastor, Scott Neaubauer.
CONNECTING w/ KIDMIN TALK: