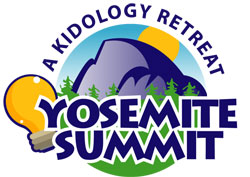 Yosemite Summit 2021 - Wait List
Yosemite Summit Waiting List Deposit
Yosemite Summit
is Kidology's 5-day personal sabbatical for male children's pastors located in the heart of Yosemite National Park. This refreshing summit of renewal from
May 22-28, 2021
is available for a limited number of men who will be staying at a luxurious lodge inside Yosemite, only 10 miles from breathtaking Yosemite Valley.
Learn more about Yosemite Summit
This product is for those who would like to be on the waiting list for Yosemite Summit 2021. Either the event is already full, or you are a repeat attendee waiting for registration to open to repeat attendees on January 1st. This is fully refundable if a spot doesn't open and will be refunded by check at the end of May 2021.