Categories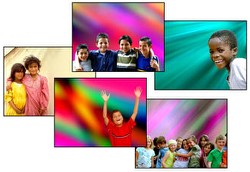 More Details ›
Worship Photos World of Children (Download Version)
Background images for projection
The World of Children
is an extraordinary collection of kids graphics showing kids from around the world in a variety of moods and expressions. Some are happy, some are sad; some are in nice places, and some in difficult environments. But all of them represent those precious lives that are a part of your ministry. From Iraq, Afghanistan, Africa, the U.S., and every other region of the world, this one-of-a-kind grouping of 100 images will give you the opportunity to creatively display your message, scripture, songs and more to the kids in your care.
This
Download Version
of
World of Children
provides you with 100 images.
View samples of this graphics collection
This download resource is available instantly after purchase by clicking on My Downloads at the top of any page.
---
Related Products