Categories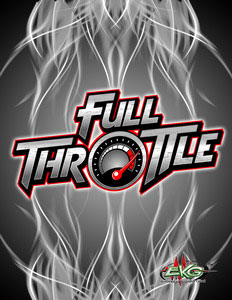 More Details ›
EKG Full Throttle Curriculum Download
God said in Jeremiah 29:13 that if we seek Him, we will find Him when we seek Him with all of our heart. In today's culture we like going fast. If we want something, we go after it.
Many adults like fast cars, fast motorcycles, and fast planes. Kids like fast bikes, toys with speed, and video games that push the limit. Just as we like to go full speed ahead, we need to pursue God with all that we have and not hold back.
This six week series will teach kids how to have a pursuit of God that is
full-throttle.
Click here
for a sample video.
Delivery of your curriculum will be via a secure download link sent by e-mail shortly after purchase. Links expire 7 days after purchase.
---
Related Products