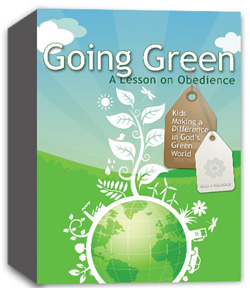 River's Edge Going Green Single Lesson Download
Earth Day is April 22
AVAILABLE ONLY ON KIDOLOGY!!

Going Green is a 1-week curriculum on Genesis 1:26-30.

Kids encounter messages about going green everywhere. Teach them what God's Word says about taking care of His creation. Great lesson for Earth Day or a summer event.

Lesson Contains: Go for the Green Trivia, Green Jokes, Dr. Lime Green (Drama), Creation Bible Memory, Environment Experiment, Recycled Craft and Much, Much More!!

Delivery of your curriculum will be via a secure download link sent by e-mail shortly after purchase. Links expire 7 days after purchase.
---
Related Products