Kidmin Talk #051 - March 5, 2013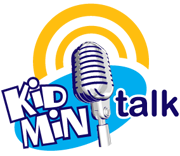 Duration: 00:25:39
Download MP3
Oh, No! What Will I Teach Next?
Welcome to Kidmin Talk, Kidology's weekly webcast show hosted by Karl Bastian. Listen here on Kidology or subscribe via iTunes to listen on-the-go.

SPONSOR: This episode is sponsored by Resurrection Clue Hunt
MENTIONED ON THE SHOW TODAY:
SHOW NOTES:
How do you plan what you will teach next? Are you a pinball machine bouncing from topic to topic, or are you a master foreman building from a blueprint?
STAGES OF PLANNING:
1. Blueprints

a. What do you want your kids to KNOW

b. What do SKILLS do you want your kids to have?

c. What HABITS do you want your kids to gain?

2. Supplies List

3. Go Shopping

4. Remain Flexible
WANT TO BE A WINNER? Participate in the Forum discussion (this show linked below) or contribute to the show by E-mail or Twitter.
Earn extra chances to win by promoting @KidminTalk via Twitter! If I see you promote the show, I just might send you a prize! It's been done before already!
MUSIC ON THE SHOW
Bumper music by Rob Biagi Music available on Kidology! Booking info at RobBiagi.com
CONNECTING w/ KIDMIN TALK: