Kidmin Talk #038 - August 14, 2012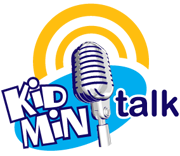 Duration: 00:37:04
Download MP3
Keeping Kids Safe: Guest Alex Smith from KidCheck
Welcome to Kidmin Talk, Kidology's weekly webcast show. Listen here on Kidology or subscribe via iTunes to listen on-the-go!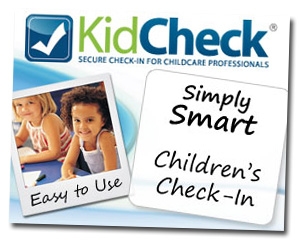 SPONSOR: This episode is sponsored by KidCheck
Watch another KidCheck Interview in Podcast #101!
MENTIONED ON THE SHOW TODAY:
KIDMIN WINNER! Want to be a WINNER on the show? As mentioned on the show, Alex will send some KidCheck SCREAMING FLYING MONKEYS to a winner of Karl's choice!
You can win by contributing to the show by E-mail or Twitter.
Earn extra chances to win by promoting @KidminTalk via Twitter! If I see you promote the show, I just might send you a prize! It's been done before already!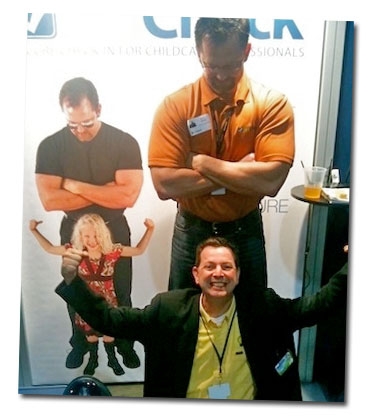 Karl with KidCheck Muscle Man Darrin recreating the KidCheck poster at CPC
MUSIC ON THE SHOW: Bumper music by Rob Biagi Music available on Kidology! Booking info at RobBiagi.com
CONNECTING w/ KIDMIN TALK: