Kidmin Talk #015 - January 26, 2012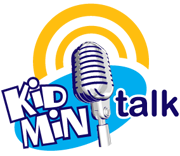 Duration: 00:46:39
Download MP3
Kandid Kidmin Talk with the Kidologist
Welcome to the fifteenth episode of Kidmin Talk, the webcast show hosted by Karl Bastian, the Kidologist. Listen here on Kidology or subscribe via iTunes to listen on-the-go with your iPhone, iPod, iPad, or other mobile device.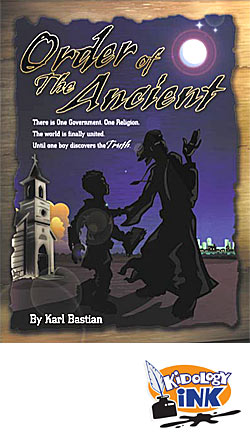 SPONSOR: Order of the Ancient:
This show is a special edition featuring an interview of Karl Bastian by 16-year-old Anne Tan, daughter of Frank Tan, a regular listener of Kidmin Talk.
It was Anne's first Children's Pastors' Conference (CPC) and her father challenged her to interview several speakers and workshop presenters. He worked with her ahead of time to come up with a series of questions to ask them.
Karl was one of the kidmin leaders she interviewed, and the recording of that interaction here this week's podcast.
KIDMIN WINNER! Our winner this week is FRANK TAN for investing in his daughter and helping expose her to people who can challenge and inspire in ministry.
ALSO: Phil Vischer's NAME WAS DROPPED! If he tweets or e-mails we will happily send him a prize as well! Dinner at his favorite restaurant will be on Karl for all he has done for kids! Phil? Just send Karl an e-mail at karl@kidmintalk.com
WANT TO BE A WINNER? Submit your guess or suggestion for next week's Kidmin Talk Key Word for the letter "L" - by E-mail, Forum, or Twitter.
Earn extra chances to win by promoting @KidminTalk via Twitter! If I see you promote the show, I just might send you a prize! It's been done before already!
If I drop your name on the show and you post to the comments below before the next show, you will win a super duper random Kidology prize! Want to increase the chances of Karl "dropping your name?" Interact with the show by E-mail, Forum, Twitter or the comments below! Let Karl know you are listening!
MUSIC ON THE SHOW: NEEDED
Bumper music by Rob Biagi Music available on Kidology! Booking info at RobBiagi.com
CONNECTING w/ KIDMIN TALK: