Kidmin Talk #090 - November 23rd, 2016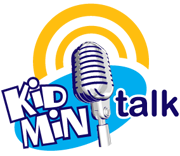 Duration: 00:37:28
Download MP3
Awesome Community!
Welcome to the 90th episode of Kidmin Talk, the webcast show hosted by Karl Bastian, the Kidologist. Listen here on Kidology or subscribe via iTunes to listen on-the-go with your iPhone, iPod, iPad, or other mobile device.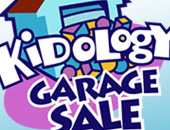 TODAY'S SPONSOR: The Kidology Garage Sale
Turn those old resources filling up your office into new ministry cash! The Kidology Garage Sale allows you to sell to other in Kidmin and let Kidology help asure a smooth transaction, while supporting Kidology.
THE AWESOME SERIES!
Today's podcast is Part THREE of a 3-Part series of Keynote messages Karl gave at the Awesome Kidmin Conference in Winnipeg, Canada in November 2016.
Part 1: Awesome God
Part 2: Awesome Opportunity
Part 3: Awesome Community (THIS podcast)
MENTIONED ON THE SHOW TODAY:
LIVE IN CANADA? Check out the Awesome Kidmin Conference.
CONNECTING w/ KIDMIN TALK:
Discuss Kidmin Talk #090 in our Facebook Discussion (link to facebook discussion)