Kidmin Talk #082 - December 22nd, 2015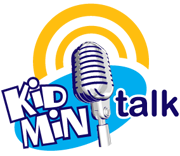 Duration: 00:26:22
Download MP3
Big Rocks!
Welcome to the eighty second episode of Kidmin Talk, the webcast show hosted by Karl Bastian, the Kidologist. Listen here on Kidology or subscribe via iTunes to listen on-the-go with your iPhone, iPod, iPad, or other mobile device.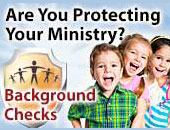 SPONSOR: This episode is sponsored by Protect My Ministry
MENTIONED ON THE SHOW TODAY (or related links):
SHOW NOTES:
Download the WORKSHEET TO APPLY THIS PODCAST.
THE ILLUSTRATION OF THE ROCKS
Clear box filled with large rocks?
Is it full? no
Next smaller stones poured in up to the top.
Is it full? no
Next gravel poured in up to the top.
Is it full? no
Next sand poured in up to the top.
Is it full? no
Next water poured in up to the top.
Is it full? Yes, finally
What is the lesson?
Wrong answer: There is always room for more in your life.
Right answer: If you don't put the big rocks in first, you'll never fit them in later!
I. WHY DID YOU BECOME A CHILDREN'S PASTOR?
What do you miss doing? Wish you could be doing more of?
II. WHAT CONSUMES YOUR TIME NOW?
Admin? Interruptions? E-mail?
III. IDENTIFY THE THREE TOP THINGS YOU WOULD LIKE TO CONSUME YOUR TIME:
1) Teaching, Training
2) Shepherding, Discipling
3) Writing, Reading
IV. A STRATEGY TO GET IT BACK IN BALANCE:
1) IDENTIFY WHAT YOU'D LIKE TO BE DOING
2) EVALUATE WHAT YOU ARE DOING
3) MAKE A LIST OF PRIORITIES - YOU SET THEM!
4) CHOOSE THE BEST - say NO to GOOD things!
5) DELEGATE THE REST - What do you stink at??
WANT TO BE A WINNER? Participate in the Forum Discussion (this show linked below) or contribute to the show by E-mail or Twitter.
Earn extra chances to win by promoting @KidminTalk via Twitter! If I see you promote the show, I just might send you a prize! It's been done before already!
MUSIC ON THE SHOW:
Bumper music by Rob Biagi Music available on Kidology! Booking info at RobBiagi.com
CONNECTING w/ KIDMIN TALK: