Membership Has Its Benefits
At Kidology, OUR MISSION is to Equip and Encourage those who minister to children.

Children's Ministry is something I've been passionate about since, well, when I was a kid! I got my call to kids ministry in an evangelistic meeting by a man who is now one of our Kidology Coaches. My entire life has been devoted to children's ministry since a very clear and defined Life Mission Statement began to steer my life at the age of nineteen.
It is:
To Reach and Teach as many children as possible with the Good News of God's Love, and in the process to Enlist, Equip and Encourage others to do the same.
The ways in which I have pursued this Mission are varied, but all very focused. If you are a reader, you may enjoy my free eBook: The Kidology Way, which details what I call The Four Pillars of Children's Ministry.
I pioneered the Internet, starting Kidology before Amazon, Google, YouTube, PayPal, eBay or any of the other "big" sites were executed. I've enjoyed leading the way in many of the web development strategies that are now common. However, instead of making millions of dollars, as many of these sites do, my mission has been to Equip and Encourage those who minister to children so we can reach millions of kids – and we do, each and every week, through those who use our website.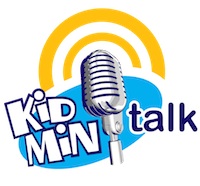 If you are in leadership, you may enjoy my podcast at KidminTalk.com – and if you are a man in ministry, you may enjoy the retreat I started for "us guys" to unplug from all this technology once a year and spend a week with God in Yosemite National Park. You can learn about that at YosemiteSummit.org.
I look forward to crossing paths again with you soon, whether it is in person, or online - never hesitate to let me know how Kidology can serve you!
"Membership has its Benefits," is something we say often around here.

Here are a few freebies to get you started:
Be sure to hover over "Member Benefits" at the top of the page for a drop down list of even more benefits for members!
LOVE FREEBIES?
Kidology members get freebies all the time. Make sure you've joined our Facebook page and Facebook group and subscribed to our Newsletter.
Thanks for visiting Kidology.org. We look forward to serving you!