it - Mighty Kids!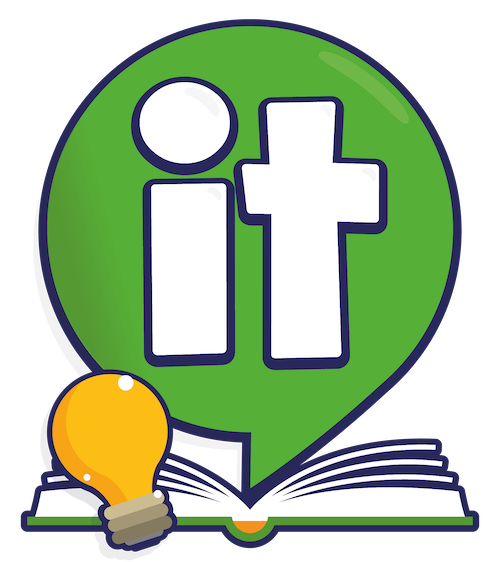 Your Kids Will Love Discovering their Spiritual Gifts while Getting to Know the Mighty Kids of the Bible!

An 8-WEEK SERIES FOR ELEMENTARY CHILDREN'S CHURCH written by Pastor Karl Bastian, founder of Kidology.org, in collaboration with other kids pastors. You are going to love it!
All Access Members save over 50% on this curriculum! Join today!
Mighty Kids - An 8-Week Series on Spiritual Gifts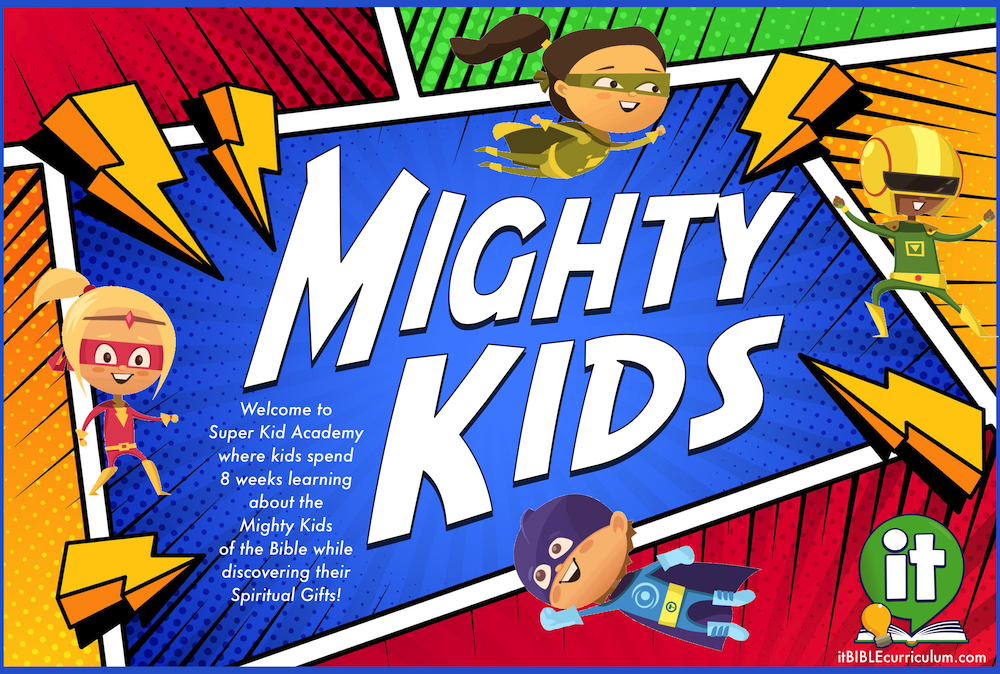 From it Bible Curriculum: MIGHTY KIDS - Kids learn about the Mighty Kids of the Bible while discovering their Spiritual Gifts!
Learn what makes it Bible Curriculum unique!
Watch this fun highlight video from Karl's church!
Lessons Overview:
November 5 - Lesson 1: TITAN TIM – Leadership
You don't have to grow up to be a hero for God!
November 12 - Lesson 2: SONIC SAM – Serving
Listen! God wants to talk to you.
November 19 - Lesson 3: THE CONSULTANT - Helping
God wants to use you to save others!
November 26 - Lesson 4: DARING DAN – Faith
Set yourself apart and God will do amazing things through you!!
December 3 - Lesson 5: BULLSEYE – Exhortation
You are mighty when you have God on your side.
December 10 - Lesson 6: KING KID – Wisdom
Even a child can bring great change.
December 17 - Lesson 7: LUNCHINATOR – Giving
Use what you have and Jesus can make miracles happen!
December 24 - Lesson 8: TEMPLE BOY – Knowledge
Like Jesus, strive to grow in wisdom, strength and favor with God and man!

Theme Passage: For this reason I remind you to fan into flame the gift of God, which is in you… For the Spirit God gave us does not make us timid, but gives us power, love and self-discipline. - 2 Timothy 1:6-7
There are HUNDREDS OF DOWNLOADS - videos, handouts, game files, screen images, customizable graphics, and more! We give you the tools you need to be AMAZING!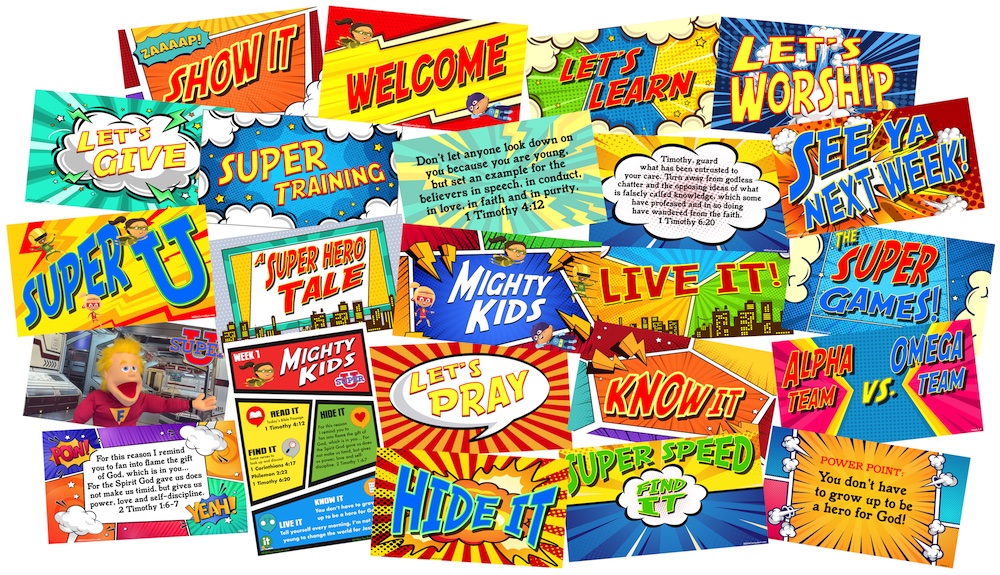 MIGHTY KIDS INCLUDES:
Easy Prep Lessons Teachers AND Kids will love!
Theming ideas for the series
Fun intro skit for puppet or leader
A fun interactive video intro
Games that enhance the lesson
Creative Bible story teaching ideas
Kids need their Bibles to look up verses
Theme Bible passage for the series
Paper and/or digital take home tool
TONS of helpful presentation images
Bonus files, downloads, and ideas

Watch It Videos: Each week your kids will watch a fun video from Faith Man at SUPER U to learn about one of the Super Kid alumni who did amazing things for God, even though they were just kids! (8 videos)
Sample Video from Lesson 1:
Every unit from it Bible Curriculum includes a complete biblically solid, fun, creative lesson your kids will love!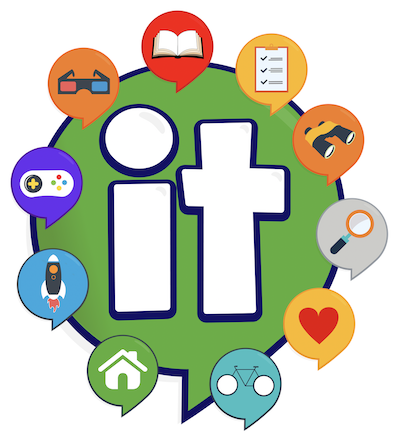 Intro it, Play it, Watch it, Tell it, Teach it,
Show it, Find it, Hide it, Live it, and Take it.
DOWNLOAD OPTIONS:
STARTER AND ALL ACCESS MEMBERS CAN DOWNLOAD FILES FROM A SAMPLE LESSON HERE
PURCHASE THE COMPLETE SERIES in the Kidology Store
NOT A MEMBER? Join Today - Starter (Free) or All Access