Kidology Christmas Games

During the Christmas season, play these games with a purpose!
Christmas Bible Bingo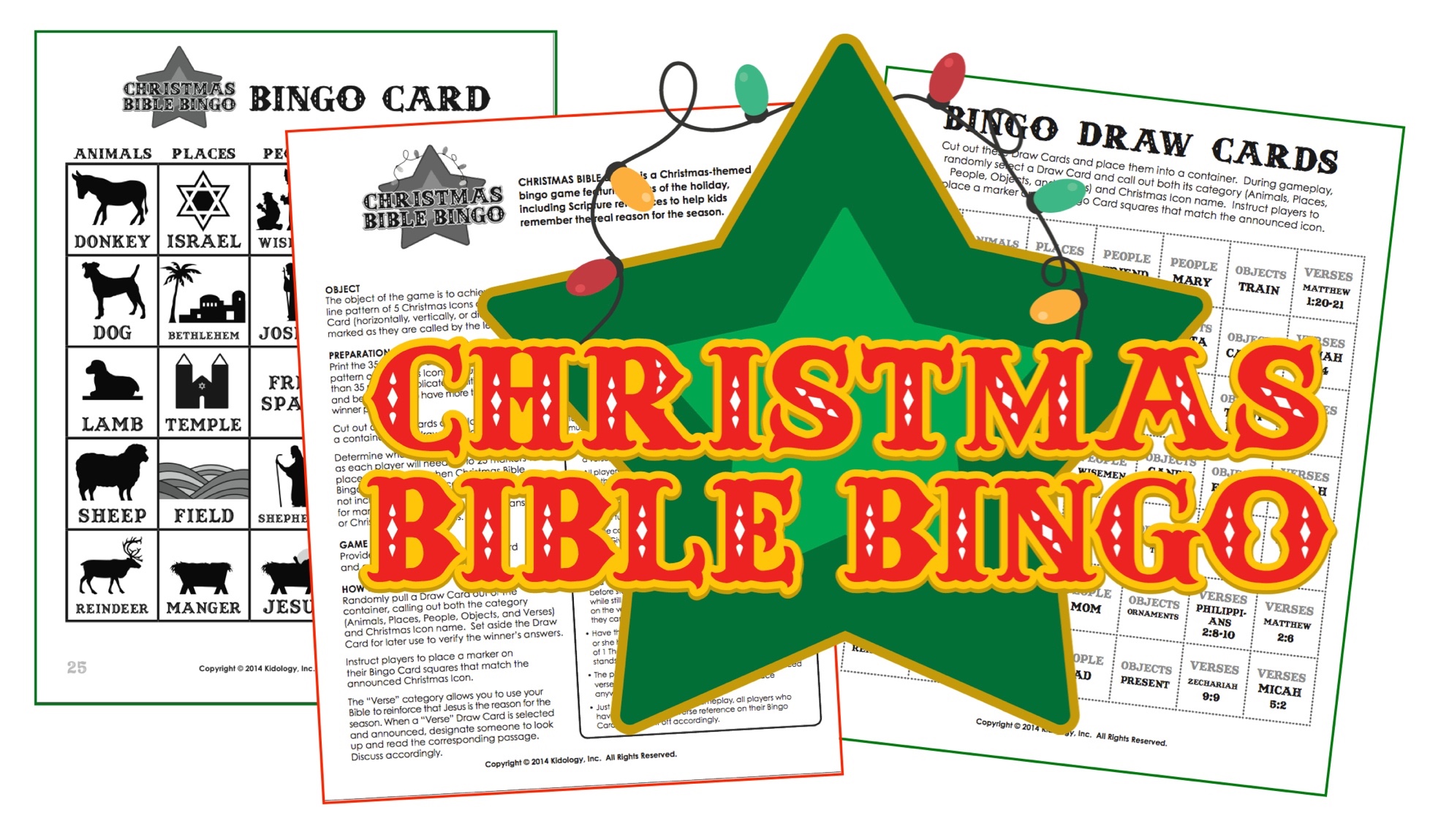 We always need time fillers that do more than fill time. While the game of Bingo is fun, we adapted it to include some Bible Sword Drills so that learning takes place at the same time.
Our Christmas Bible Bingo teaches the People, Places, and Objects of Christmas to remind us of the "reason for the season."
Gimmie! Gimmie! Christmas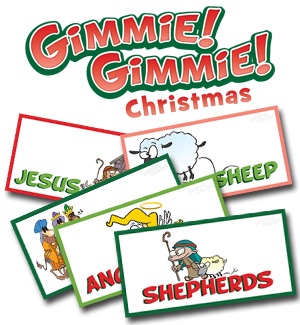 Kids need fun ways to be reminded to watch out for the "Gimmie Gimmies" and to be thankful for what they have. This Christmas version helps kids to work on attitudes of gratitude!
Christmas Clue Hunt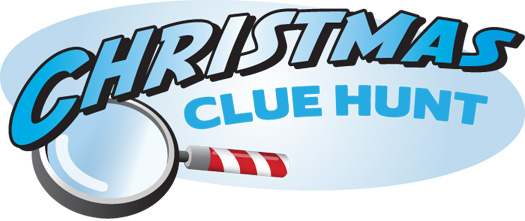 Join fellow explorers as you uncover clues in this exciting deduction game ideal for small groups. During these adventures, players encounter devotional "Fact Sheets" featuring Bible verses, discussion questions, and other teaching applications to shape the story of Christ's birth! Christmas Clue Hunt brings explorers back to Bethlehem as they dig into the true story of Christ's birth and Christmas.