Categories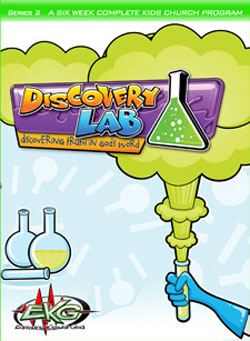 More Details ›
EKG Discovery Lab Curriculum Download
Discovering Truth in God's Word
This six week series is all about discovering the truth in God's Word. This is done through wild and wacky science experiments. Just like science, God's Word can be exciting and intriguing.
Dr. Chin is funny scientist who is anxiously trying to discover new things. Another teaching segment used in this series is called "What NOT To Do with Vinnie Buddafinga". Vinnie is a prideful man who thinks he knows everything about everything. He is wrong most of the time. Kids will love this hilarious character and will learn what NOT to do, through his mess-ups and mishaps.
After this six week series your kids will have a deeper knowledge of important truths in God's Word: sin, purpose, faith, giving, prayer, and evangelism.
Click here
for a sample lesson and video.
Delivery of your curriculum will be via a secure download link sent by e-mail shortly after purchase. Links expire 7 days after purchase.
---
Related Products