it - Spooky Lessons of the Bible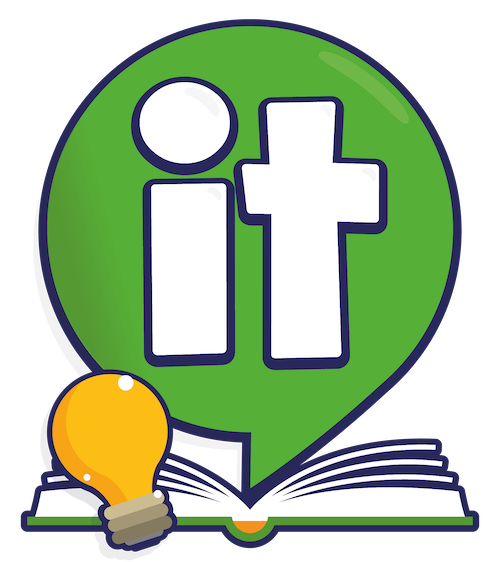 Your Kids Will Love Learning How Jesus Has Defeated Death!

A 4-WEEK SERIES FOR ELEMENTARY CHILDREN'S CHURCH written by Pastor Karl Bastian, founder of Kidology.org, in collaboration with other kids pastors. You are going to love it!
All Access Members save over 50% on this curriculum! Join today!
Spooky Lessons of the Bible - A 4-Week Series on Jesus' Victory over Death!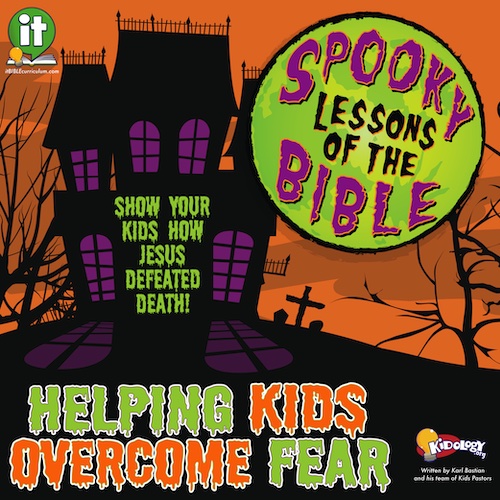 From it Bible Curriculum: SPOOKY LESSONS OF THE BIBLE - Kids will learn that while the culture around us may be obsessed with Halloween during October – and all the "spooky" images may cause some fear in the hearts of children – as Christians we don't need to be afraid of death because Jesus has the victory over death.
Curious if this curriuclum is right for you? Read the author's reasoning for creating it: Why Write a Spooky Bible Lesson?
Learn what makes it Bible Curriculum unique!
Lessons Overview:
October 8 - Lesson 1: "Have No Fear, Jesus is Here!"
The Raising of Jairus' Daughter
October 15 - Lesson 2: "When Jesus Nears, You Can Wipe Your Tears!"
The Raising of Lazarus
Octobber 22 - Lesson 3: "Death Must Run, When It Meets God's Son!"
The Raising of the Widow's Son
October 29 - Lesson 4: "Death Has No Sting, When Jesus Does His Thing!"
The Resurrection of Jesus
Theme Passage: "Where, O death, is your victory? Where, O death, is your sting?" But thanks be to God! He gives us the victory through our Lord Jesus Christ. - I Cor. 15:55, 57
There are HUNDREDS OF DOWNLOADS - videos, handouts, game files, screen images, customizable graphics, and more! We give you the tools you need to be AMAZING!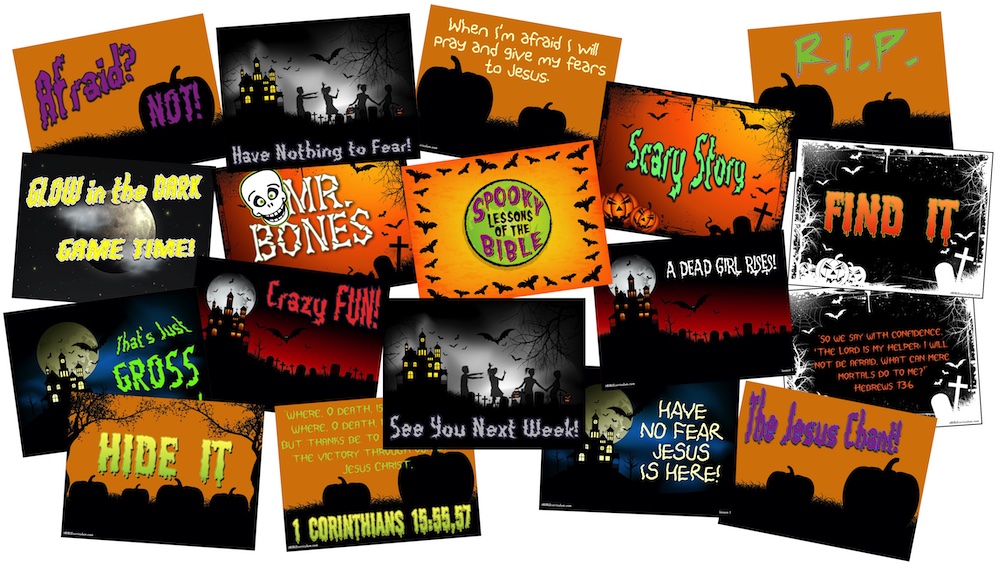 SPOOKY INCLUDES:
Easy Prep Lessons Teachers AND Kids will love!
Theming ideas for the series
Fun intro skit for puppet or leader
Games that enhance the lesson
Creative Bible story teaching ideas
A fun interactive video
Kids need their Bibles to look up verses
Theme Bible passage for the series
Paper and/or digital take home tool
TONS of helpful presentation images
Bonus files, downloads, and ideas

Watch It Videos: Mr. Bones is a friendly skeleton that visits the kids by video and summarizes the lesson. It is a short optional video that can be used to give the lesson summary and application. It's a rather silly video, so no worries about it being scary, even for young children. (4 videos)
Sample Video from Lesson 1:
Every unit from it Bible Curriculum includes a complete biblically solid, fun, creative lesson your kids will love!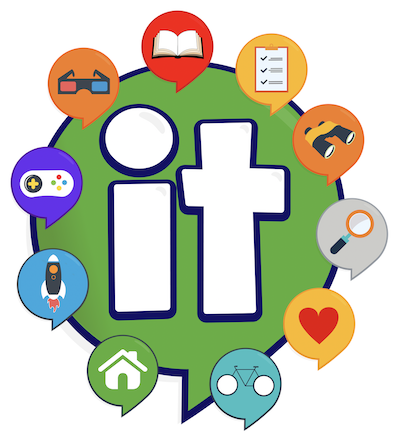 Intro it, Play it, Watch it, Tell it, Teach it,
Show it, Find it, Hide it, Live it, and Take it.
DOWNLOAD OPTIONS:
STARTER AND ALL ACCESS MEMBERS CAN DOWNLOAD FILES FROM A SAMPLE LESSON HERE
PURCHASE THE COMPLETE SERIES in the Kidology Store
NOT A MEMBER? Join Today - Starter (Free) or All Access