Kidmin Talk #029 - May 1, 2012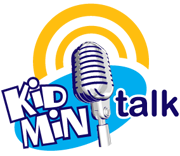 Duration: 00:40:47
Download MP3
Examine Your Zipper?
Welcome to Kidmin Talk, the webcast show hosted by Karl Bastian, the Kidologist. Listen here on Kidology or subscribe via iTunes to listen on-the-go!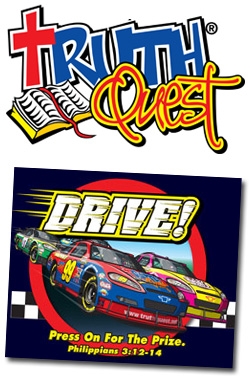 SPONSOR: This episode is sponsored by TruthQuest
MENTIONED ON THE SHOW TODAY:
ABC's of KIDOLOGY: The Letter "XYZ" = Examine Your ZEAL!
ABC-T-XYZ! Always Be Careful To Examine Your Zeal!
Romans 12:11: "Never be lacking in ZEAL, but keep your SPIRITUAL FERVOR, serving the Lord."
Z = Zero in on What Matters Most (get away from the distractions that pull you away from drew you into ministry in the first place)
E = Encourage Others (get the focus off yourself)
A = Abandon Busyness (get away from ministry periodically)
L = Love Jesus (get back to relationship over service)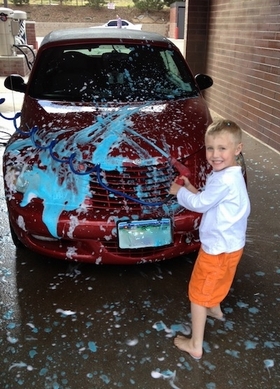 As mentioned on the show... why do I have my son help wash my car? Is it because he is actually helpful? Do I need his help? No. Actually, I can wash the car faster and better without him. He actually hinders the task a bit.
I let him help because he wants to be a part of what his dad is doing. We wash the car together out of a loving relationship, not out of my need for his assistance.
Guess what?
Our service to God is exactly the same.
God doesn't need our help. In fact, our efforts probably actually hinder and hurt God's efforts, but he allows us to work with Him because He loves us and understands we want to work with our Dad. We serve God out of a loving relationship, not because of God's need for our assistance.
KIDMIN WINNER! Our winner this week is Jackie McCallister and Amy Hardeman. They each win a worship CD! PM Karl your mailing address by May 10th to claim prize!
WANT TO BE A WINNER? Guess who our Kidmin Talk Guest Hosts are going to be - by E-mail, Forum, or Twitter. Even if you guess wrong, you'll be making suggestions for future hosts or co-hosts!
Earn extra chances to win by promoting @KidminTalk via Twitter! If I see you promote the show, I just might send you a prize! It's been done before already!

INTERACT WITH THE SHOW: Interact with the show by E-mail, Forum, Twitter or the comments below! Let Karl know you are listening!
MUSIC ON THE SHOW:
Bumper music by Rob Biagi Music available on Kidology! Booking info at RobBiagi.com
This week featured I Gotta Feeling from Righteous Pop Music (Vol. 13) from CreativeMin.com
CONNECTING w/ KIDMIN TALK: