Kidmin Talk #158 - June 2nd, 2021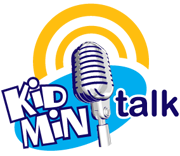 Duration: 00:31:12
Download MP3
Communication HACKS
Welcome to the 158th episode of Kidmin Talk, the webcast show hosted by Karl Bastian, the Kidologist. Listen here on Kidology or subscribe via iTunes to listen on the go with your iPhone, iPod, iPad, or other mobile devices.
FEATURED RESOURCE: This episode is sponsored by LEVEL UP COACHING
MENTIONED ON THE SHOW TODAY:
COMMUNICATION HACKS OVERVIEW:
E-MAIL:
1) Create Communication Groups
2) Create SIGNATURES that are actually full e-mails
3) Save every newsletter as a TEMPLATE
SOCIAL MEDIA:
1) Buffer.com - BufferApp
2) Download Apps that help (Will post in FB Discussion)
VIDEO EDITING:
1) Animoto.com - quick VERY COOL highlight videos (LINK)
2) Quik from GoPro (Find at GoPro.com)
Discuss this podcast on Facebook!
CONNECTING w/ KIDMIN TALK:

Discuss this episode of Kidmin Talk in the Kidology Facebook Group