Kidmin Talk #069 - May 9th, 2014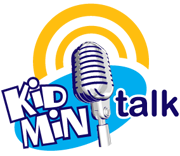 Duration: 00:46:50
Download MP3
Leading Kids to Christ
Welcome to the sixty-ninth episode of Kidmin Talk, the webcast show hosted by Karl Bastian, the Kidologist. Listen here on Kidology or subscribe via iTunes to listen on-the-go with your iPhone, iPod, iPad, or other mobile device.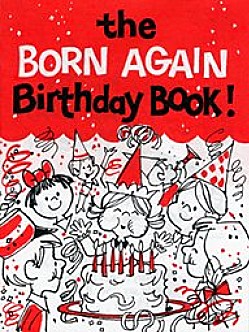 SPONSOR: This episode is sponsored by The Born Again Birthday Book
FEATURED MUSIC: NEEDED
MENTIONED ON THE SHOW TODAY:
SHOW NOTES:
1) Essential Elements of the Gospel
A = ADMIT (Romans 3:23)
B = BELIEVE (ROmans 10:9)
C = COMMIT (Phillipians 1:21)
BONUS PDF From Barney: Lead_Children_to_Christ_BarneyKinard.pdf
2) Elements of the Salvation Prayer?
1. ADMISSION of SIN.
2. ADMISSION that we deserve to die for sin.
3. BELIEF THAT JESUS:
a. is God
b. came and died for us
c. rose from the dead
4. ASK FOR FORGIVENESS and SALVATION
transition
5. EXPRESS THANKS for FORGIVENESS
6. EXPRESS DESIRE to LIVE FOR GOD
7. EXPRESS LOVE FOR GOD in CLOSING.
SAMPLE PRAYER (Karl's, not Barney's used on podcast)
(* Pause to repeat)
Dear God,
I know that I have sinned, * and that I deserve to die for my sins. * But I know that Jesus, your Son, * came and died for my sin, * and rose from the dead * to prove His power over death. * I want Jesus to be my Savior. * Please come into my life * and forgive my sins. * I want to be your child. * THANK YOU for forgiving me! * Help me now to live for You * Everyday in every way even when it's hard. * I love you, God. *
In Jesus' Name…. AMEN.
BONUS PDF from BARNEY: Invitation_Procedure_BarneyKinard.pdf
3) Asking Jesus in our "Heart?"
4) Scripture related to leading kids to Christ
Colossians 4:2-4
John 17:20-21
Isaiah 55:10-11
John 3:16 (insert your own name!)
5) Using the Wordless Book (Download PDF Summary)
6) Other Methods
Parables and Stories (Andy and the Ants)
Object Lessons / Illusions
7) Follow Up
BONUS PDF from BARNEY: Counseling_Procedure_BarneyKinard.pdf
WANT TO BE A WINNER? Participate in the Forum Discussion (this show linked below) or contribute to the show by E-mail or Twitter.
Earn extra chances to win by promoting @KidminTalk via Twitter! If I see you promote the show, I just might send you a prize! It's been done before already!
MUSIC ON THE SHOW:
Bumper music by Rob Biagi Music available on Kidology! Booking info at RobBiagi.com
CONNECTING w/ KIDMIN TALK: