it - Riddle Me This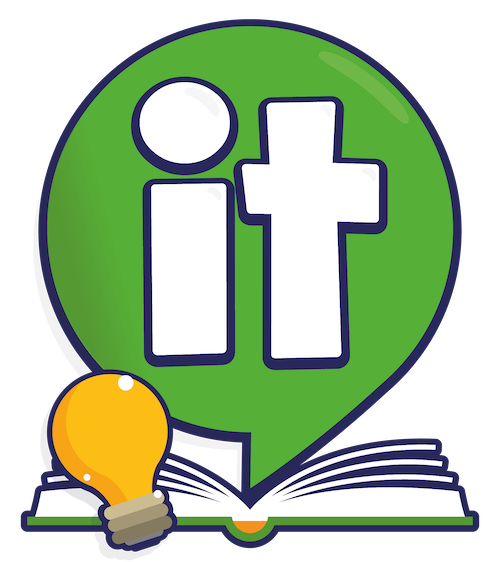 Solve the Riddle of Some of Jesus' Mysterious Sayings

A 4-WEEK SERIES FOR ELEMENTARY CHILDREN'S CHURCH from Pastor Karl Bastian, founder of Kidology.org, in collaboration with other kids pastors. You are going to love it!
All Access Members save over 50% on this curriculum! Join today!
Riddle Me This - A 4-Week Riddle-themed series teaching kids about some of the mysterious sayings of Jesus.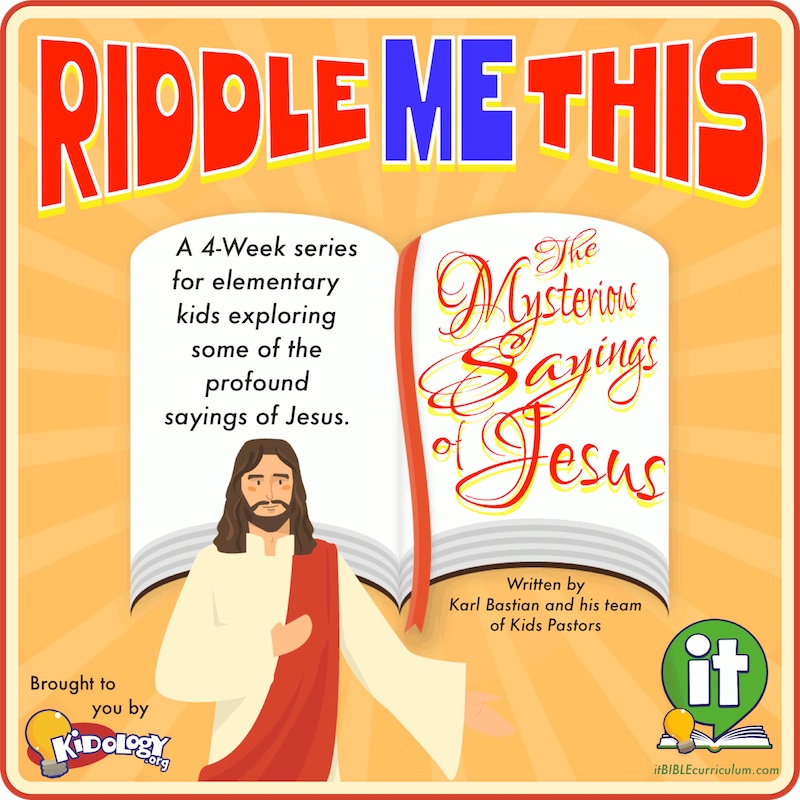 From it Bible Curriculum, RIDDLE ME THIS - Help your kids understand some of the mysterious things Jesus said as they come to learn that God's ways are not always our ways, but they are always the best way!

Learn what makes it Bible Curriculum unique!
A UNIQUE SERIES LIKE NO OTHER!
RIDDLE ME THIS is a series like no other! Loaded with fun riddles, interactive group games, and featuring amazing visual object lessons from the creative mind of Nathan Dorrell, aka The Crazy Tie Guy. This series will have your kids laughing, playing, learning, and discovering just how amazing Jesus' wisdom is and why we should live our lives according to His ways and not our own understanding.
You can also purchase Nathan's book The Best of Drawing Bible Stories with a Surprise for the Eyes in the Kidology Store.
Lesson Overview:
Lesson 1: The First Will be Last?
Humility leads to Greatness in God's eyes.
Lesson 2: Water that is Living?
A life with Jesus is the only life that truly leads to happiness.
Lesson 3: Love Your Enemies?
Your enemy is simply someone who needs Jesus.
Lesson 4: Lose It to Find It?

When you find Jesus, you have found everything.

Theme Passage:
For my thoughts are not your thoughts, neither are your ways my ways, declares the Lord. As the heavens are higher than the earth, so are my ways higher than your ways and my thoughts than your thoughts.
Isaiah 55:8-9
There are OVER A HUNDRED DOWNLOADS - videos, handouts, game files, screen images, customizable graphics, and more! We give you the tools you need to be AMAZING!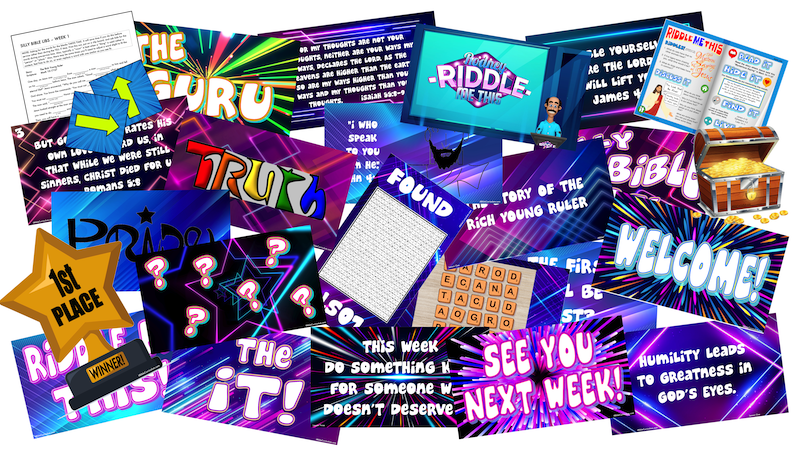 RIDDLE ME THIS INCLUDES:
Easy Prep Lessons Teachers AND Kids will love!
Theming ideas for the series
Fun intro skit for puppet or leader
A fun interactive video intro
Games that enhance the lesson
Creative Bible story teaching ideas
Kids need their Bibles to look up verses
Theme Bible passage for the series
Paper and/or digital take home tool
TONS of helpful presentation images
Bonus files, downloads, and ideas

Watch It Videos: The Rodney Riddle Show!

In this series, Rodney Riddle entertains the kids with an interactive show where Rodney reads riddles and your kids work together to solve them.
Sample Video from Lesson 1:
Every unit from it Bible Curriculum includes a complete biblically solid, fun, creative lesson your kids will love!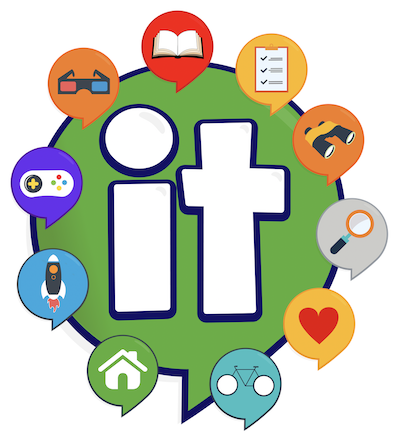 Intro it, Play it, Watch it, Tell it, Teach it,
Show it, Find it, Hide it, Live it, and Take it.
DOWNLOAD OPTIONS:
STARTER AND ALL ACCESS MEMBERS CAN DOWNLOAD FILES FROM A SAMPLE LESSON HERE
PURCHASE THE COMPLETE SERIES in the Kidology Store
NOT A MEMBER? Join Today - Starter (Free) or All Access