Check-In Systems

KidCheck is Kidology's preferred provider for easy, fast, secure children's check-in.
With KidCheck's simple-to-use children's check-in system, it's easy to know what's important to create a safe and secure environment for the kids and peace of mind for the parents.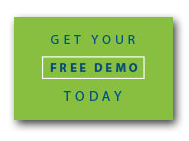 Streamline your check-in process, improve security, and create a positive parent and visitor experience. From easy-to-use software, including mobile check-in, to complete check-in stations, KidCheck has you covered.
Free training and support available
six days a week, including Sunday mornings!
See KidCheck in action! Request a FREE demo.
As a benefit of being a Kidology Premium Member, you receive 10% off the monthly subscription cost for a full year when you sign up for KidCheck's secure children's check-in solution.
View Member Discount Information
Kidmin Talk child safety discussion with Karl Bastian & KidCheck's Alex Smith