| | |
| --- | --- |
| Spotlight Ministry Resources Zone | |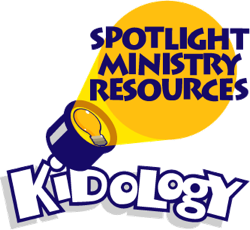 A Kidology Spotlight Ministry Resource is a children's ministry resource that Kidology believes stands out in quality and excellence.

As the leading independent online source of children's ministry news and information, Kidology.org independently chooses ministries that it believes deserve a closer look by leaders in the children's ministry marketplace.

We understand that no resource can meet the needs of all ministries, but we Spotlight those we discover that deserve serious consideration. These reviews are independently written. While we do allow our Spotlight ministries to review before publication to avoid any errors, the content is written and generated independently by Karl Bastian, Kidology's founder.