Karl's Toolbox Coaching
Let Karl help you apply the Ultimate Toolbox Tools to YOUR Ministry!
OK, you ordered Kidology's Ultimate Toolbox for Children's Ministry, or you're considering it - but there is a LOT in there! Perhaps you'd like to have the author guide you through it!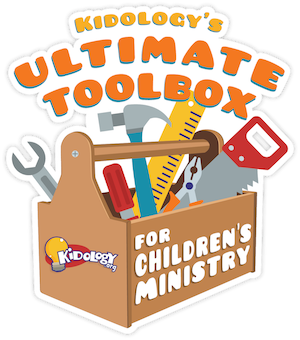 This incredible book has the potential to completely transform not only your ministry, but you as a leader as well. It isn't a book to breeze through quickly - but one that is best worked through section by section as each builds upon the one before it.
Inside this toolbox you will unpack:
Personal Tools
Leadership Tools
Teaching Tools
Training Tools
Outreach Tools
Coaching is often the key to success in leadership development. Coaching is more than getting advice or input - coaching brings accountability, but also helps you to customize the principles and ideas to your own ministry context. Plus, in the group conversations you'll grow as you interact with others who are also applying these tools to their ministry!
Watch this short video where Coach Karl explains the benefits of coaching:
What does Karl's Toolbox Coaching Look Like?
In short - Toolbox Coaching is Karl helping you apply the tools in the toolbox to your life and ministry. Karl will become more than just the author of the book you bought, but also your coach as you start to use the tools!
There are two levels of Toolbox Coaching in order to provide two levels of cost and engagment. The Group Coaching provides Karl's coaching along with group interaction within a private Facebook Group, videos, helpful challenges, feedback and encouragement. It is priced far belong other group coaching opportunities out there - and that is by design. As a non-profit ministry, Kidology has always strived to offer the most help for the lowest price. Value is one of our core values!
Here is a breakdown of what Toolbox Coaching includes:
Private Facebook Group Access
Coaching Videos from Karl
Weekly Challenges/Reminders from Karl
Personal Feedback from Karl as you work through the book
Group Interaction from other students
Karl's Personal Help, Feedback and Encouragement
Karl's freebies (What could they be?!?)
One Conference Coaching Phone Call with Karl
Cost: $150 for three months ($50 a month)
Start at any time - begin with Session One, or join the current discussions if you join later. Learn at your own pace. It's completely up to you. The goal is to help you apply these tools effectively to your ministry successfully!
Requirements:
Individual Coaching: Extra personal attention and help from Karl!
Everything in the Group Coaching above included
At least one 45 Minute Coaching Call with Karl each month.
Regular communication via calls, texts, emails - he's going to be helping you!
$125 a month purchased in three month installments.
NOTE: Requirements are the same as with the Group Coaching, so please review above
Karl's Coaching has limited space!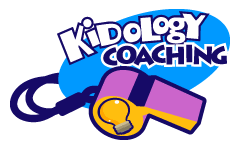 As a full time children's pastor, Karl's time is limited so he will only be accepting a limited number of coaching protégés.
Karl's Toolbox Coaching is underway, so SIGN UP TODAY:
"I wrote this book after decades of ministry in churches of all sizes. I wanted to share what I have learned and share the tools I have collected, the mistakes I have made, and the insights I have gained along the way. I'm so excited to share my toolbox with you! And with my Toolbox Coaching, I get to journey with you, as you apply these tools to your ministry! It's going to be an Adventure!" - Pastor Karl Bastian