Categories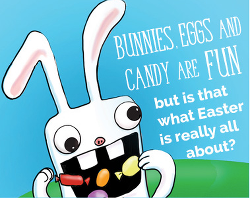 More Details ›
Easter Egg Mini Tracts
What is Easter Really All About?
This brightly colored eight panel tract is small enough to fit inside a standard plastic egg.
This tract is sold in quantities of
100
. Order enough to hand out to every child this Easter!
Dimensions: 2 x 2.5 in
View the full tract here.
A note about shipping: domestic orders will ship for free. International orders will be billed at the actual shipping cost. Pre-approval will be required via email prior to shipment.
---
Related Products