Categories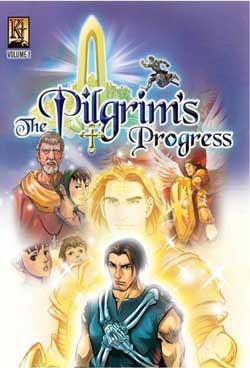 Kingstone Comics The Pilgrim's Progress Volume 1 Download
In Volume 1 of
The Pilgrim's Progress
, Christian, an everyman character, is the protagonist of the allegory, which centers itself in his journey from his hometown, the City of Destruction (this world), to the Celestial City (Heaven).
The allegorical quest for faith - avoiding the Slough of Despond, escaping the temptations of Vanity Fair, and fending off the giant Despair.
Click
here
for the physical version of this book.
Delivery of your book will be via a secure download link sent by e-mail shortly after purchase. Links expire 7 days after purchase.
---
Related Products