Categories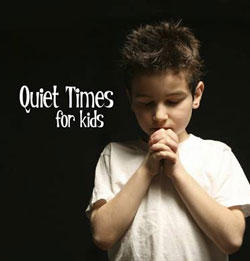 More Details ›
High Voltage Kids Ministry Quiet Times for Kids CD
High Voltage Kids Ministry is the children's ministry of First Assembly of God (North Little Rock, AR).
Quiet Times for Kids
CD contains over eighty minutes of soft piano music for those quiet, prayerful moments in Children's Church. When you need something to soften the mood and get the children focused on receiving from God, this music CD will set the mood for prayer.
Features ten songs and one bonus track that runs on a continuous loop for those lengthy prayer times.
Click here
for song titles and sample audio clips.
NOTE: This product only ships within the continental US.
---
Related Products