Categories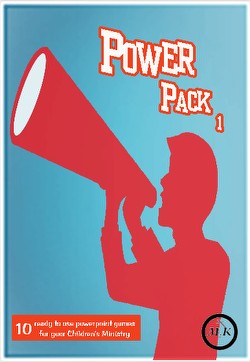 More Details ›
Minister2Kids' Power Pack Volume 1 PowerPoint Games
10 Ready-to-Use PowerPoint Games
Are you looking for some fun and entertaining games for your children's ministry? You have found the perfect resource!
Minister2Kids'
Power Pack Volume 1 PowerPoint Games
are great for use before, during, and after your children's church service. All 10 games are Bible-based and will help equip your children to face the world with a biblical worldview.
Created in Microsoft PowerPoint, these games can be used with PowerPoint, or imported into Media Shout, Sunday Plus, or Easy Worship. Don't own any of these programs? No worries... these games work straight out of the box as well!
Titles include:
The Life of Moses
Jesus' Life
Family Tree OT
Family Tree NT
Book Abbreviations OT
Book Abbreviations NT
Unscrambler OT
Unscrambler NT
Books of the OT
Books of the NT
Take a look at a few
screen shots
of these games!
---
Related Products