ServeHQ - Your Volunteer Communication and Training Hub
"How do I train new volunteers?"
"How do I ensure volunteers actually watch the videos I send out?"
"How can I continually help volunteers improve their skills?"
"How can we raise the bar in our ministry?"
"How can I protect my church from liability or preventable crises?"
THE ANSWER TO ALL OF THESE IS ServeHQ.church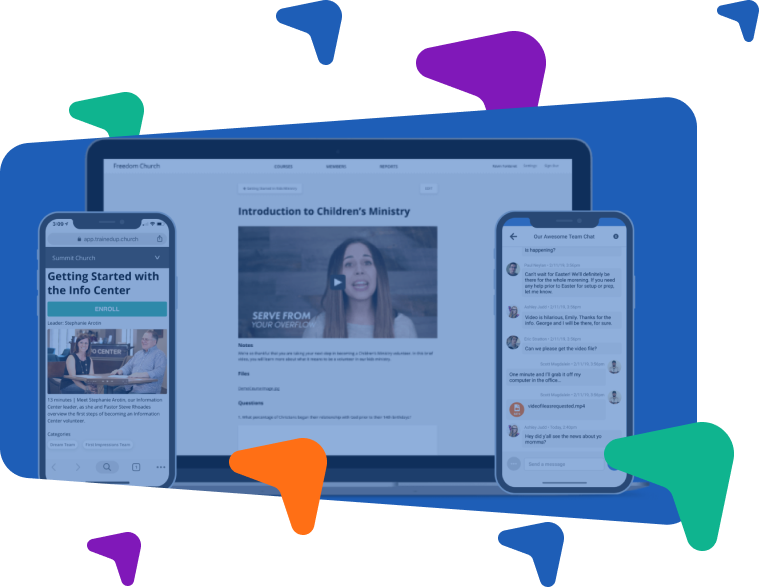 ServeHQ exists to Equip and Engage 
Your Whole Church. There are two apps - you can use both or whichever one meets your current need:
HuddleUp: Mass email & texting, plus safe group-chat for everyone in your ministry
TrainedUp: Offer online classes for new members, new volunteers, and developing leaders.
FROM KARL:
I started using ServeHQ for my children's ministry. When my lead pastor learned about it, he got excited about using it for all the ministries of our church. Not only do I use ServeHQ for my local children's ministry, but it is the platform I am using for Kidology's Master Classes to enable my students to learn in a clean, simple and helpful online enviroment. I can see who has completed work, read feedback while providing students with privacy, and monitor everyone progress. ServeHQ has been a ministry life-saver!

Pastor Karl Bastian
Children's Pastor at Highpoint Church
and founder of Kidology.org
MENTION KIDOLOGY TO SAVE 50% FOR SIX MONTHS!