Kidmin Talk #043 - November 16th, 2012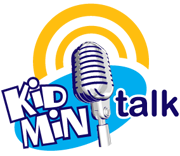 Duration: 00:28:37
Download MP3
How Do You Spell T.H.A.N.K.S.
Welcome to the forty-third episode of Kidmin Talk, the webcast show hosted by Karl Bastian, the Kidologist. Listen here on Kidology or subscribe via iTunes to listen on-the-go with your iPhone, iPod, iPad, or other mobile device.
SPONSOR: This episode is sponsored by GIMMIE GIMMIE!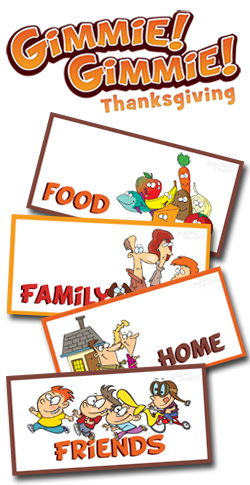 MENTIONED ON THE SHOW TODAY:
SHOW NOTES:
We are "Wired to Want" - that's why gratitude doesn't come naturally!
God answers prayer "4 Ways"
1. Yes
2. No
3. Wait
4. "Are you crazy?" :)
Tip from story of Adam and Eve: "Look at all the Other Trees" - we fixate on what we don't have!
How do you spell T.H.A.N.K.S.?
T = TIME
H = Help
A = Applause
N = Name It
K = Keep it Short
S = Say it Often, Say it Well
I thank my God every time I remember you. In all my prayers for all of you, I always pray with joy. Philippians 1:3-4
RECRUITING BENEFIT OF SAYING "THANKS" WELL: APPRECIATED VOLUNTEERS STAY - and you don't have to re-recruit those positions over and over!
WANT TO BE A WINNER? Participate in the Forum Discussion (this show linked below) or contribute to the show by E-mail or Twitter.
Earn extra chances to win by promoting @KidminTalk via Twitter! If I see you promote the show, I just might send you a prize! It's been done before already!
MUSIC ON THE SHOW:
Bumper music by Rob Biagi Music available on Kidology! Booking info at RobBiagi.com
This week featured I Still Haven't Got What I'm Praying For from Righteous Pop Music (Vol. 5) from CreativeMin.com
CONNECTING w/ KIDMIN TALK: