Kidmin Talk #036 - July 10, 2012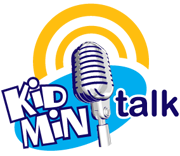 Duration: 00:35:38
Download MP3
The Most Important Thing
Welcome to Kidmin Talk, Kidology's weekly webcast show. Listen here on Kidology or subscribe via iTunes to listen on-the-go!
SPONSOR: This episode is sponsored by DiscipleLand.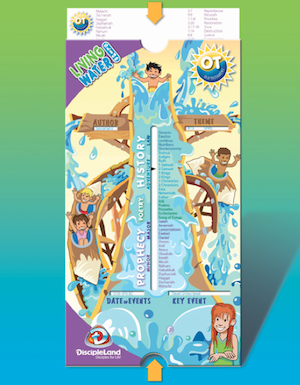 MENTIONED ON THE SHOW TODAY:
SHOW NOTES:
There are many wonderful things we can do for children. In this week's episode, Karl suggests the #1 thing we can impart into children is "A love for and ability to use God's Word."
For with that, they will have the ability to learn and discover everything else they need!
B = BASICS
Teach kids the basics of how to use their Bibles so they are equipped to study it on their own and find their own answers as well as stand up to attacks and the questions of others that will certainly arise. Consider units like DiscipleTown: How to Use My Bible
I = INVEST IN BIBLES for kids and for the rooms that the kids learn in.
And other reference tools that teach kids about the Bible. Reference books, posters and even new tools like the new Living Waters Bible Slide Chart DiscipleLand has just created.
B = BRING BIBLES to church. Having one or two verses up on the screen isn't going to give kids a love for God's Word or equip them for a life of using the Bible as a Manual, Guide, Map, or Light for their life!
L = LOVE GOD'S WORD YOURSELF! Your love for God's Word will be contagious!
E = Set an EXAMPLE! As you are in God's Word yourself, it will change you - and you will find yourself talking about the things you have learned, the ways it was just what you needed, ways it impacted your life, your lessons, your relationships and decisions, and it will overflow into those around you.
SCRIPTURES SHARED ON THE SHOW:
As the rain and the snow
come down from heaven,
and do not return to it
without watering the earth
and making it bud and flourish,
so that it yields seed for the sower and bread for the eater,
So is my word that goes out from my mouth:
It will not return to me empty,
but will accomplish what I desire
and achieve the purpose for which I sent it. Isaiah 55:10-11
Is not my word like fire," declares the LORD, "and like a hammer that breaks a rock in pieces? Jeremiah 23:29
For the word of God is living and active. Sharper than any double-edged sword, it penetrates even to dividing soul and spirit, joints and marrow; it judges the thoughts and attitudes of the heart. Hebrews 4:12

SHOW and TELL VIDEO about the LIVING WATER BIBLE SLIDE CHART:
KIDMIN WINNER? I will mail 3 Living Water Bible Slide Charts to participants in the Forum Discussion this week! So join the conversation!
WANT TO BE A WINNER? Participate in the Forum Discussion (this show linked below) or contribute to the show by E-mail or Twitter.
Earn extra chances to win by promoting @KidminTalk via Twitter! If I see you promote the show, I just might send you a prize! It's been done before already!
MUSIC ON THE SHOW:
Bumper music by Rob Biagi Music available on Kidology! Booking info at RobBiagi.com
This week featured BEAT IT! from Righteous Pop Music (Vol. 13) from CreativeMin.com
CONNECTING w/ KIDMIN TALK: