Kidmin Talk #035 - July 3, 2012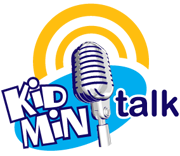 Duration: 00:32:01
Download MP3
Ministry Reboot
Welcome to Kidmin Talk, Kidology's weekly webcast show. Listen here on Kidology or subscribe via iTunes to listen on-the-go!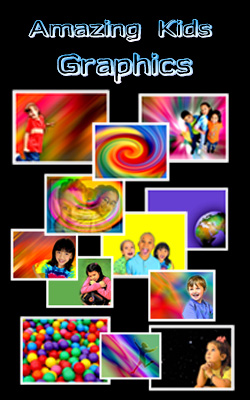 SPONSOR: This episode is sponsored by Amazing Kids Graphics
MENTIONED ON THE SHOW TODAY:
SHOW NOTES: MINISTRY REBOOT:
The last podcast gave you a SECRET to getting a full WEEK OFF of all your regular responsibilities. This would allow you to do some planning and evaluating so you can finally get out from behind the 8-Ball... and get ahead. Make sure you listen to that episode so you can carve out the time to apply what is talked about in this installment!
There are 3 areas you need to focus on during this WEEK of REBOOTING your ministry. It can be a week you carved out or a week of vacation. Whether you are new to your ministry or rebooting after several years, it can be done!
1) SELF:
Do Something YOU Enjoy
Re-Prioritize Walk w/ God
Re-Establish Foundation of Family
Schedule Rest and Recreation
Determine to be Healthy: Spiritually, Physically and Emotionally
2) SURROUNDINGS:
Conquer Work Environment
Move In Again
Clear the Clutter
Determine the Systems
Walk Around Like You Are New
3) STAFF:
Encourage Your Staff
Pray About How You Can Better Submit and Serve The Leadership Over You
Dream Up New Positions (What are you doing that someone else could do?)
Duplicate Current Positions
Form a Leadership Team (If you don't have one yet)
KIDMIN WINNER! This week I want to give away a FREE COPY of both Kidology Leadership Lab: First Things First and Kidology Leadership Lab: Define, Refine & Shine. All you have to do is jump into the forum discussion below, tell me which you would like and WHY YOU NEED IT! And I will provide message you a download link if you are chosen as the winner.
WANT TO BE A BONUS WINNER? Interact with Kidmin Talk via E-mail, Forum, or Twitter and often you will be surprised with a helpful resource in response! Karl loves to equip and encourage those in children's ministry and has an office full of goodies to give away!
Earn extra chances to win by promoting @KidminTalk via Twitter! If I see you promote the show, he just might send you a prize! Let Karl know you are listening!
MUSIC ON THE SHOW:
Bumper music by Rob Biagi Music available on Kidology! Booking info at RobBiagi.com
CONNECTING w/ KIDMIN TALK: