Kidmin Talk #026 - April 11, 2012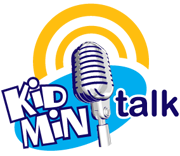 Duration: 00:37:23
Download MP3
Do the Unexpected!
Welcome to the twenty-sixth episode of Kidmin Talk, the webcast show hosted by Karl Bastian, the Kidologist. Listen here on Kidology or subscribe via iTunes to listen on-the-go with your iPhone, iPod, iPad, or other mobile device.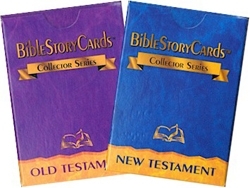 SPONSOR: This episode is sponsored by Bible Story Cards! (YouTube Video of Luke learning with these)
FEATURED MUSIC: Righteous Pop Music
MENTIONED ON THE SHOW TODAY:
ABC's of KIDOLOGY: The Letter "U" = UNEXPECTED!
Ministry can get ho-hum and mundane, and it loses it's excitement and energy, not only for you - but for those you serve. The secret to breathing fresh life back into your ministry, is to do the UNEXPECTED! Plan some S.U.R.P.R.I.S.E. into your ministry!
S = Take a look at your Surroundings
U = Do something Unforgettable!
R = Do something Real!
P = Involve new People
R = Take a look at the use/look of your Rooms
I = Invest in your ministry
S = Shock people by Serving them!
E = Think about the Equipment you are employing. ("Old" is the new "New!")
KIDMIN WINNER! Our winner this week is Mrs. Tina (Unexpected) with honorable mention to Peter Johnson (Unforgettable) and Joan Eppehimer (Unique). They each win a FREE CD of Righteous Pop Music from Creative Ministry Solutions!
WANT TO BE A WINNER? Submit your guess or suggestion for next week's Kidmin Talk Key Word for the letter "V" - by E-mail, Forum, or Twitter.
Earn extra chances to win by promoting @KidminTalk via Twitter! If I see you promote the show, I just might send you a prize! It's been done before already!

NAME DROPPING: Did you get your name dropped on the show? Comment below!
If I drop your name on the show and you post to the comments below before the next show, you will win a super duper random Kidology prize! Want to increase the chances of Karl "dropping your name?" Interact with the show by E-mail, Forum, Twitter or the comments below! Let Karl know you are listening!
MUSIC ON THE SHOW:
Wake Me Up When the Sermon Ends was from Righteous Pop Music, Volume 9, available from CreativeMin.com
Bumper music by Rob Biagi Music available on Kidology! Booking info at RobBiagi.com
CONNECTING w/ KIDMIN TALK: