Kidmin Talk #018 - February 14, 2012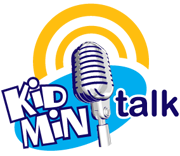 Duration: 00:41:57
Download MP3
Something NEW!
Welcome to the eighteenth episode of Kidmin Talk, the webcast show hosted by Karl Bastian, the Kidologist. Listen here on Kidology or subscribe via iTunes to listen on-the-go with your iPhone, iPod, iPad, or other mobile device.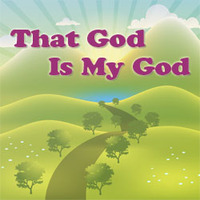 SPONSOR: This episode is sponsored by That God is My God Worship Song and Mini Lesson
FEATURED MUSIC: That God is My God
MENTIONED ON THE SHOW TODAY:
ABC's of KIDOLOGY: The Letter "N" = NEW!
Keeping Up with What is New:
Trying Things that are New!
Don't get stuck in a rut
Get outside your comfort zone
Do something you say "never" to!
Getting to Know People Who are New
Get deeper than the surface
Ask intentional questions
Putting on a New Self
God is building YOU, not your ministry
Don't allow the busyness of ministry to keep you from being renewed.
God is more concerned with you ARE than what you are DOING.
FINAL CHALLENGE:
Everyday Seek To:
1. Look for Something New from God.
2. Look to Add Something New to Others.
3. Look to Learn Something New.
KIDMIN WINNER! Our winner this week is Vanessa and Tom Bump. They each win a FREE DOWNLOAD of Nicki's song, That God is My God.
WANT TO BE A WINNER? Submit your guess or suggestion for next week's Kidmin Talk Key Word for the letter "O" - by E-mail, Forum, or Twitter.
Earn extra chances to win by promoting @KidminTalk via Twitter! If I see you promote the show, I just might send you a prize! It's been done before already!
NAME DROPPING: Did you get your name dropped on the show? Comment below!
If I drop your name on the show and you post to the comments below before the next show, you will win a super duper random Kidology prize! Want to increase the chances of Karl "dropping your name?" Interact with the show by E-mail, Forum, Twitter or the comments below! Let Karl know you are listening!
MUSIC ON THE SHOW: NEEDED
Bumper music by Rob Biagi Music available on Kidology! Booking info at RobBiagi.com
CONNECTING w/ KIDMIN TALK: