Kidmin Talk #017 - February 7, 2012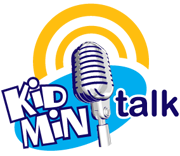 Duration: 00:26:21
Download MP3
What Motivates You?
Welcome to the seventeeth episode of Kidmin Talk, the webcast show hosted by Karl Bastian, the Kidologist. Listen here on Kidology or subscribe via iTunes to listen on-the-go with your iPhone, iPod, iPad, or other mobile device.
SPONSOR: This episode is sponsored by Kidology Membership!
February is the month of LOVE, and this month we are showing our love to our All Access Members with a different special deal every week. Find out each week's deal by visting this special page: www.kidology.org/lovesyou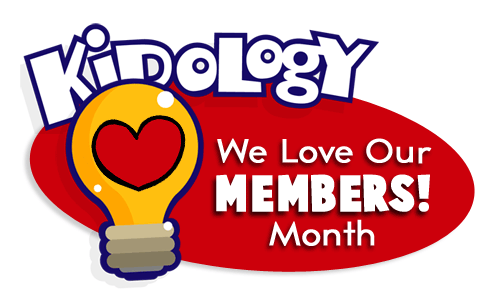 FEATURED MUSIC: Righteous Pop Music
MENTIONED ON THE SHOW TODAY:
ABC's of KIDOLOGY: The Letter "M" = Motivation
We don't serve the kids, the parents, or even the Senior Pastor! We serve Jesus first of all. When our motivation is to serve Jesus and Him alone, nothing can phase us. When we get discouraged we have shifted the focus off Jesus and onto ourselves; off our Calling and onto our Problems. We have forgotten that Jesus is more into building us than our ministries.
Whatever you do: (word or deed)
1) Work at it with all your heart (v23)
2) Do it for the Lord, not man (v23)
3) Do it in the Name of the Lord (v17)
4) Do it with a spirit of gratitude (v17)
Colossians 3:23
Whatever you do, work at it with all your heart, as working for the Lord, not for human masters,

Colossians 3:17
And whatever you do, whether in word or deed, do it all in the name of the Lord Jesus, giving thanks to God the Father through him.
KIDMIN WINNER! Our winners this week are Skip Barton and Vanessa Small. They shared their stories last week. Both will get a free copy of Brian Dollar's book, I Blew It!
The WINNER for guessing the Kidmin Keyword is Tamara Jones. She correctly guessed "Motivation!" I'll be sending her a free Kids Worship CD from Uncharted Waters.
WANT TO BE A WINNER? Submit your guess or suggestion for next week's Kidmin Talk Key Word for the letter "N" - by E-mail, Forum, or Twitter.
Earn extra chances to win by promoting @KidminTalk via Twitter! If I see you promote the show, I just might send you a prize! It's been done before already!

NAME DROPPING: Did you get your name dropped on the show? Comment below!
If I drop your name on the show and you post to the comments below before the next show, you will win a super duper random Kidology prize! Want to increase the chances of Karl "dropping your name?" Interact with the show by E-mail, Forum, Twitter or the comments below! Let Karl know you are listening!
MUSIC ON THE SHOW: NEEDED
Bumper music by Rob Biagi Music available on Kidology! Booking info at RobBiagi.com
This week featured Righteous Pop Music, I'll Get a Crown. From Volume 1
(and His Love Will Go On from Volume 4... Sorry!)
CONNECTING w/ KIDMIN TALK: