Kidmin Talk #014 - January 5, 2012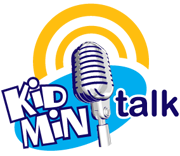 Duration: 00:29:58
Download MP3
Fresh Start for your Kidmin
Welcome to the 14th episode of Kidmin Talk, the webcast show hosted by Karl Bastian, the

Kidologist. Listen here on Kidology or subscribe via iTunes to listen on-the-go with your iPhone, iPod, iPad, or other mobile device.
SPONSOR: This episode is sponsored by AWANA and the new Sparky APP in the iTunes Store.
Listen to be one of FIVE to win a free download! (Available in iTunes Store)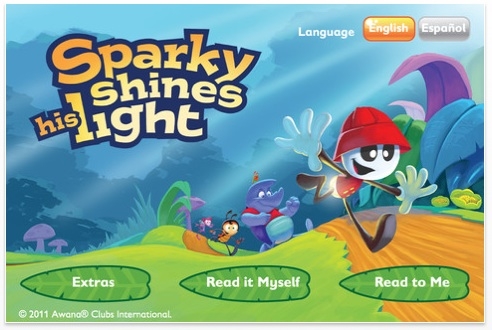 MENTIONED ON THE SHOW TODAY:
Definition of Resolve: to come to a definite or earnest decision about; determine (to do something)
Biblical Resolution Scripture References:
II Cor. 5:9; Gal. 3:3; Phil. 3:13; Hosea 6:3; I Tim. 1:5; II cor. 13:11; Acts 24:16; I Tim. 4:9-12; Daniel 1:8; I Cor. 2:2
Also Mentioned Larry Fowler, VP of Awana's Books:
Five "C's" of Change (from Karl's New Year's Updated Lesson)
C = Confess Jesus As Lord - You can't change on your own power!
C = We must want Change / admit we need Change - Otherwise, status quo will linger.
C = We must put Jesus in Charge. Handing over control and plans to Him.
C = We must listen to and accept Correction. Not fun or enjoyable, but necessary.
C = We must become a Champion over sin! (Through Grace, not direct combat.)
ABC's of KIDOLOGY: The Letter "K" = Kindness
KIDMIN WINNER!
WINNER: Martin Maynard @KD5JKH Thanks for the shout out on Twitter! He won a free download of Leadership Lab #5: Define, Refine and Shine!
The winners this week will be notified by e-mail with a code to download a free copy of the new Awana Sparky App from the Apple iTunes Store!
WANT TO BE A WINNER? Submit your guess or suggestion for next week's Kidmin Talk Key Word for the letter "L" - by E-mail, Forum, or Twitter.
Earn extra chances to win by promoting @KidminTalk via Twitter! If I see you promote the show, I just might send you a prize! It's been done before already!
NAME DROPPING: Did you get your name dropped on the show? Comment in the Forum and win a prize!
If I drop your name on the show and you post to the comments below before the next show, you will win a super duper random Kidology prize! Want to increase the chances of Karl "dropping your name?" Interact with the show by E-mail, Forum, Twitter or the comments below! Let Karl know you are listening!
MUSIC ON THE SHOW:
Bumper music by Rob Biagi Music available on Kidology! Booking info at RobBiagi.com
This week featured We're Gonna Read the Bible from Righteous Pop Music - on Volume 3
CONNECTING w/ KIDMIN TALK: