Kidmin Talk #012 - December 7, 2011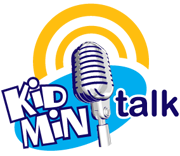 Duration: 00:40:07
Download MP3
Kidmin Self-Starters
Welcome to the twelth episode of Kidmin Talk, the webcast show hosted by Karl Bastian, the Kidologist. Listen here on Kidology or subscribe via iTunes to listen on-the-go with your iPhone, iPod, iPad, or other mobile device.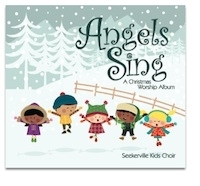 SPONSOR & FEATURED MUSIC:
MENTIONED ON THE SHOW TODAY:
KIDMIN WORLD UPDATE:
HAVE YOU SIGNED UP TO GET KARL'S FREE LEADERSHIP RESOURCES? DETAILS HERE!
ABC's of KIDOLOGY: The Letter "I" = The Word That Can CHANGE Your Life
Initiative: Seeing What Needs to be Done, and Acting On It, without Being Told.
(Acting On It is different than "Doing It" because sometimes it isn't YOU doing it, but finding someone to do it, forming a team, delegating, reminding, but you move or act in such a way that something happens!)
STORIES: TSA at the airport! / Lids at Panda Express!
Three types of people in the world:
1. Those Who Make Things Happen
2. Those Who Watch Things Happen
3. Those Who Say, "What Just Happened?"
Effective Children's Ministry Requires Initiative!
Moving forward when others are sitting still.
See a positive future when others see only negative.
See what needs to be improved when others are content with how things are.
Be a problem solver when others are complaining.
Figure out how to prevent a repeat when others are trying to assign blame.
Notice what is broken, ugly or cumbersome when others are blinded by routine.
Be the first to act when others assume it is someone else's job.
Assume it CAN BE done when others assume it CAN'T BE done.
Figure it out as you go when others insist on all answers up front to start.
Ask for help or form partnerships when others get stuck proving themselves.
See what doesn't exist when others only see what is - or worse, what was.
Make something happen by lunch.
SCRITURE SUPPORT for INITIATIVE:
Philippians 2:4 - Look out for INTERESTS of OTHERS
Thessalonians 5:6 - Don't be ASLEEP but be ALERT and SELF-CONTROLLED
James 4:7 - Doing NOTHING or NOT doing what you OUGHT can be a SIN
Romans 12:11 - NEVER be lacking in ZEAL and SPIRITUAL FERVOR
THE CHOICE IS YOURS – SEE AND ACT – OR WAIT TO BE TOLD.
Let circumstances and others direct your life, or allow God to open your eyes and show you what He wants you to do.
KIDMIN WINNER! Our winner this week is Scott Philips, who mentioned it. Granted, I counted 27 i-words that he mentioned! LOL Nevertheless, he demonstrated initiative in making many gueses, and no one else guessed, or I might have disqualified him for so many guesses and given the prize to the other person!
*Honorable Mention: Tamara Jones: Investment! That is the other i-word I could have easily gone with, since we invest in kids, volunteers and leaders in kidmin!
WANT TO BE A WINNER? Submit your guess or suggestion for next week's Kidmin Talk Key Word for the letter "J" - by E-mail, Forum, or Twitter.
Earn extra chances to win by promoting @KidminTalk via Twitter! If I see you promote the show, I just might send you a prize! It's been done before already!
NAME DROPPING: Did you get your name dropped on the show? Comment below!
If I drop your name on the show and you post to the comments below before the next show, you will win a super duper random Kidology prize! Want to increase the chances of Karl "dropping your name?" Interact with the show by E-mail, Forum, Twitter or the comments below! Let Karl know you are listening!
MUSIC ON THE SHOW:
CONNECTING w/ KIDMIN TALK: